Submitted by
Allie
on October 24, 2019 - 2:30pm
Circe by Madeline Miller is one of my favorite books of the year, which is really no surprise to anyone that knows me. A feminist retelling of a classical myth? An in-depth examination of an infamous witch? I don't know why you wrote a book specifically for me Madeline Miller, but THANK YOU.
Madeline Miller is coming to our LFP location on Friday (no, I don't work that night; yes, I will be there) and in her honor I thought I'd throw together a list of books in the same vague genre: retellings of well-known stories from the perspective of a thus-far silent woman. Or alternatively, books from the perspective of the witch. Or maybe, just really good retellings.
11 Retellings to Read After Circe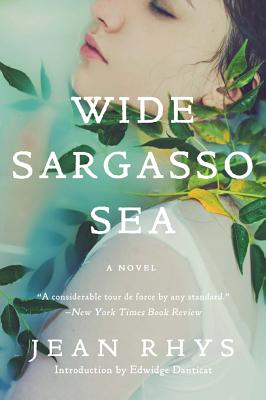 Wide Sargasso Sea by Jean Rhyse
When Leigh Bardugo was at our LFP location on the tenth, an audience member asked who her literary heroine was. She said, emphatically, BERTHA MASON, perhaps better known as Rochester's first wife, perhaps best known as the mad woman in the attic in Jane Eyre. I really vibed with that answer. Wide Sargasso Sea is a prequel to Jane Eyre, and tells the story of the mad woman in the attic in its entirety, the way she deserves. May we all aspire to burn down the houses of our oppressors.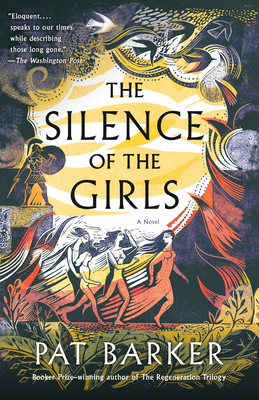 Silence of the Girls by Pat Barker
An Iliad retelling but from the point of view of Briseis Queen of Lyrnessus, the woman Agammemnon took from Achilles, thereby starting the conflict between the Greeks in The Iliad. This was shortlisted for the Costa Novel Award and a finalist for the Women's Prize, so if Circe has you obsessed with the Trojan War and ancient Greece, this is the perfect follow up.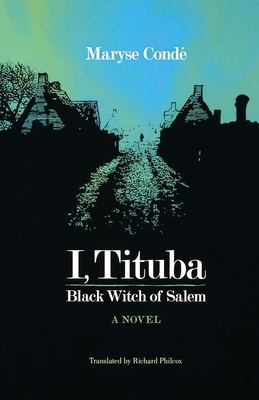 I, Tituba by Maryse Conde
If what you loved about Circe was the witchcraft, then this might be the book you're looking for. Tituba was a real slave from the West Indies, who was arrested in Salem, Massachusetts during the infamous witch trials. Tituba was the first woman accused, and the only one to confess to witchcraft, which left her forgotten in prison for years rather than executed. In I, Tituba, we hear from the witch herself, before she is eventually accused after using her abilities to heal members of the family that owns her.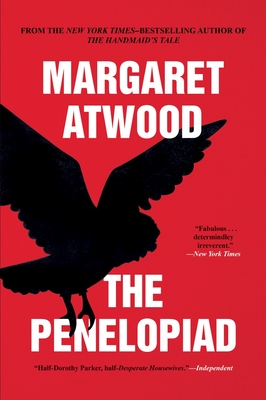 Penelopiad Margaret Atwood
Remember at the end of The Odyssey when Odysseus commands his son to hang twelve innocent maids? So does Margaret Atwood. This is The Odyssey in Penelope's words, looking back on the events of those years from 21st century Hades. The twelve maids play the chorus, interrupting Penelope's story with a lament, a ballad, or maybe a jump rope rhyme. There's some interesting overlap with this retelling and Circe, so if you're too deep in Odyssey retellings to travel far, this might be the perfect book.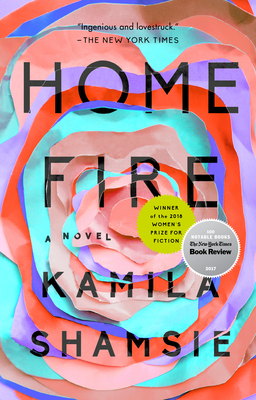 Home Fire by Kamila Shamsie
I would call this more of a reimagining than a retelling, and there isn't a witch in this one, but it's so good it's worth mentioning. It's an Antigone retelling, though you wouldn't necessarily know that from reading the inside flap. Isma moves to the states to follow a dream she has long deferred in favor of taking care of her younger siblings after their mother's death. But she can't stop worrying about them -- headstrong Aneeka, back in London, or her brother Parvaiz, who has disappeared, evidently in persuit of his own dream: to prove himself worthy of his father's jihadist legacy. This book is tightly plotted and very intense. Plus it won the 2018 Women's Prize!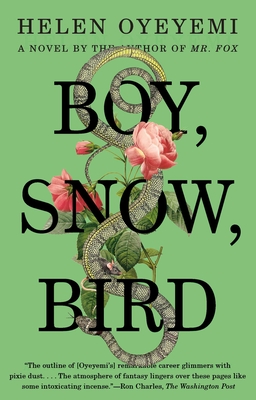 Boy, Snow, Bird by Helen Oyeyemi
This is a Snow White retelling from the perspective of the evil stepmother, set in Massachusetts in 1953. When Boy marries a widower, she becomes stepmother to his daughter, Snow Whitman. But when Boy has a dark-skinned daughter, it becomes clear that the Whitmans are African Americans who pass as white, and from there the story spirals as each of them must reckon with what the flap calls, "the tyranny of the mirror." This is Snow White as a family saga, exploring themes of race, beauty and vanity.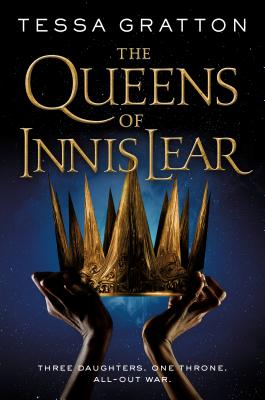 Queens of Innis Lear by Tessa Gratton
This is a high fantasy retelling of King Lear, from the perspectives of Lear's three daughters. What really struck me about this retelling was the way Gratton's fantasy setting and magic fit so seamlessly with the original Shakespeare. The star magic! The wells! Read it for the atmosphere and the imagination, as well as for the familiar characters and plot.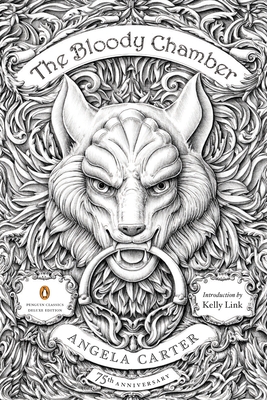 Bloody Chamber by Angela Carter
Feminist fairytale retellings. Need I say more? Read it for the Bluebeard retelling. They're all good -- especially Little Red Ridinghood -- but Bluebeard is magnificent.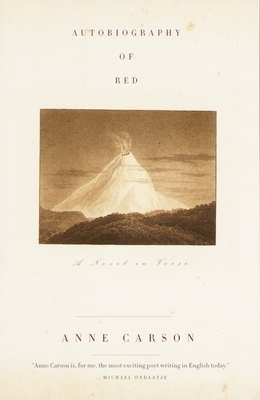 Autobiography of Red by Anne Carson
This is a novel in verse, which isn't always my jam, but I'd read Anne Carson's grocery list so what can I say. It's a retelling of Herakles' tenth labor, in which the hero has to steal cattle from a red, winged monster named Geryon. Except in Anne Carson's version, Geryon gets to tell the story, and Geryon and Herakles fall in love. Also the whole thing is set in the modern world. Listen, it's a wild ride, and it's totally worth the read.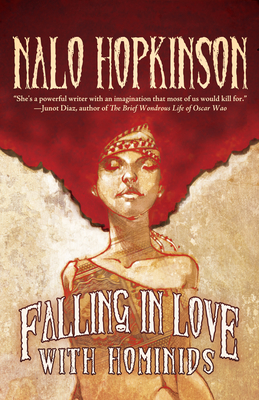 Falling in Love With Hominids by Nalo Hopkinson
This is a collection of magical stories that span many topics, but the one I'll highlight for the purposes of this blog post is The Tempest retold as a new Carribbean myth. I repeat, The Tempest retold as a new Carribbean myth. This collection will take you to a different world of mythology, but with all the magic you could hope for.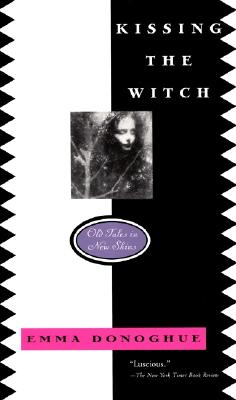 Kissing the Witch by Emma Donoghue
Fairytale retellings where they're all lesbians. You're welcome.