Submitted by
Nicole R
on January 24, 2021 - 1:35pm
There are some really amazing books coming out this spring that you're gonna want to check out. Pre-order them now so you'll be ahead of the curve when they're released. Seriously, these books look phenomenal and we can't wait for them to be out in the world.
---
March
---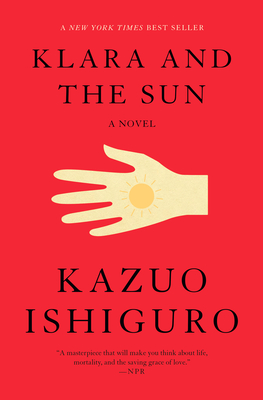 Klara and the Sun: A novel by Kazuo Ishiguro
Release Date: March 2, 2021
A new novel from Nobel laureate Kazuo Ishiguro, author of Never Let Me Go and The Remains of the Day, that offers a look at our changing world through the eyes of an unforgettable narrator, and one that explores the fundamental question: what does it mean to love?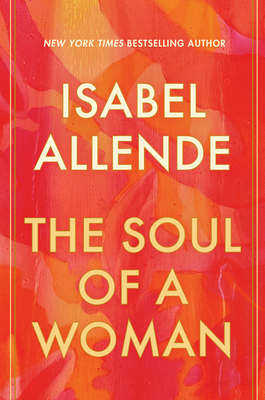 The Soul of a Woman by Isabel Allende
Release Date: March 2, 2021
From the New York Times bestselling author of A Long Petal of the Sea comes a passionate and inspiring meditation on what it means to be a woman.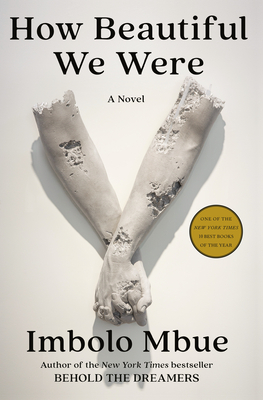 How Beautiful We Were: A Novel by Imbolo Mbue
Release Date: March 9, 2021
From the celebrated author of Behold the Dreamers comes a sweeping story about the collision of a small African village and an American oil company. It's a masterful exploration of what happens when the reckless drive for profit, coupled with the ghost of colonialism, comes up against one community's determination to hold on to its ancestral land and a young woman's willingness to sacrifice everything for the sake of her people's freedom.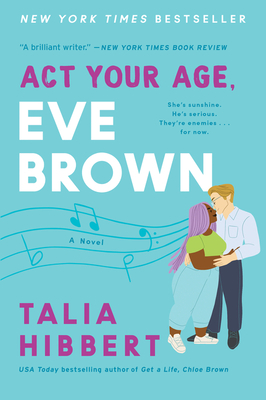 Act Your Age, Eve Brown: A Novel (The Brown Sisters #3) by Talia Hibbert
Release Date: March 9, 2021
In bestselling author Talia Hibbert's newest rom-com, the flightiest Brown sister crashes into the life of an uptight bed and breakfast owner and has him falling hard--literally.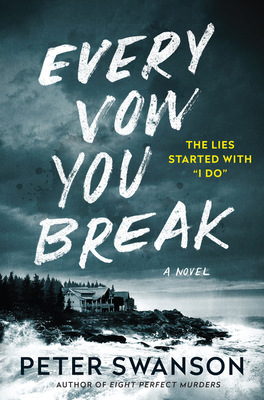 Every Vow You Break: A Novel by Peter Swanson
Release Date: March 23, 2021
A bride's dream honeymoon becomes a nightmare when a man with whom she's had a regrettable one-night stand shows up in this electrifying psychological thriller from the acclaimed author of Eight Perfect Murders.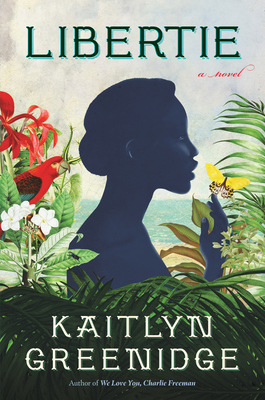 Libertie: A Novel by Kaitlyn Greenidge
Release Date: March 30, 2021
The critically acclaimed author of We Love You, Charlie Freeman returns with an unforgettable story about the meaning of freedom. Inspired by the life of one of the first Black female doctors in the United States and rich with historical detail, Kaitlyn Greenidge's new novel resonates in our times and is perfect for readers of Brit Bennett, Min Jin Lee, and Yaa Gyasi.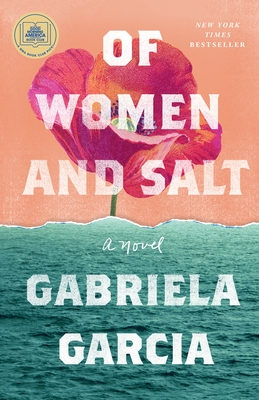 Of Women and Salt by Gabriela Garcia
Release Date: March 30, 2021
A sweeping, masterful debut about a daughter's fateful choice, a mother motivated by her own past, and a family legacy that begins in Cuba before either of them were born. Gabriela Garcia's Of Women and Salt is a kaleidoscopic portrait of betrayals that have shaped the lives of these extraordinary women.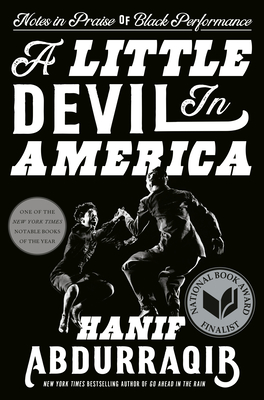 A Little Devil in America: Notes in Praise of Black Performance by Hanif Abdurraqib
Release Date: March 30, 2021
From the New York Times bestselling author of Go Ahead in the Rain, comes a profound and lasting reflection on how Black performance is inextricably woven into the fabric of American culture. Abdurraqib writes prose brimming with jubilation and pain, infused with the lyricism and rhythm of the musicians he loves.
---
April
---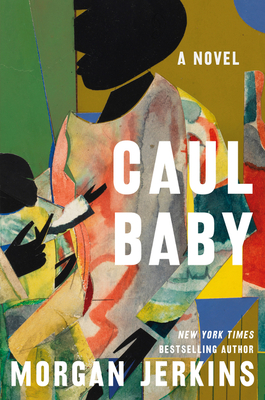 Caul Baby: A Novel by Morgan Jerkins
Release Date: April 6, 2021
New York Times bestselling author Morgan Jerkins makes her fiction debut with this electrifying novel, for fans of Ta-Nehisi Coates and Jacqueline Woodson, that brings to life one powerful and enigmatic family that illuminates the search for familial connection, the enduring power of tradition, and the dark corners of the human heart.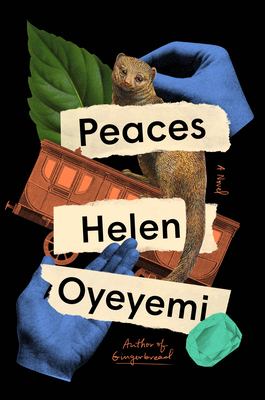 Peaces: A Novel by Helen Oyeyemi
Release Date: April 6, 2021
A spellbinding tale from bestselling author of Gingerbread; Boy, Snow, Bird; and What Is Not Yours Is Not Yours about what it means to be seen by another person--whether it's your lover or a stranger on a train--and what happens when things you thought were firmly in the past turn out to be right beside you.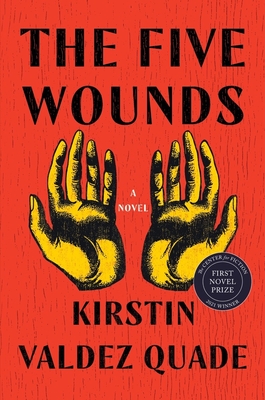 The Five Wounds: A Novel by Kirstin Valdez Quade
Release Date: April 6, 2021
The Five Wounds is a miraculous debut novel from a writer whose stories have been hailed as "legitimate masterpieces" (New York Times). Kirstin Valdez Quade conjures characters that will linger long after the final page, bringing to life their struggles to parent children they may not be equipped to save.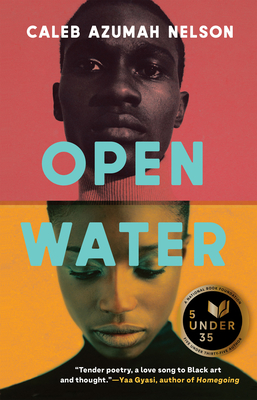 Open Water (paperback) by Caleb Azumah Nelson
Release Date: April 13, 2021
This is one of the most essential debut novels of recent years, heralding the arrival of a stellar and prodigious young talent. Open Water is at once an achingly beautiful love story and a potent insight into race and masculinity that asks what it means to be a person in a world that sees you only as a Black body; to be vulnerable when you are only respected for strength; to find safety in love, only to lose it.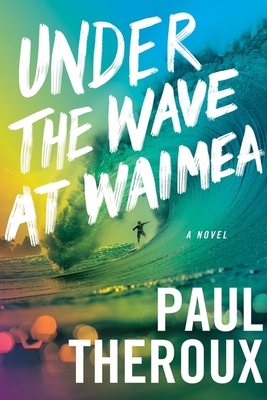 Under the Wave at Waimea by Paul Theroux
Release Date: April 13, 2021
Set in the lush, gritty underside of an island paradise readers rarely see, Under the Wave At Waimea follows a big-wave surfer as he confronts aging, privilege, mortality, and whose lives we choose to remember. Legendary writer Paul Theroux has crafted an unforgettable story.
---
May
---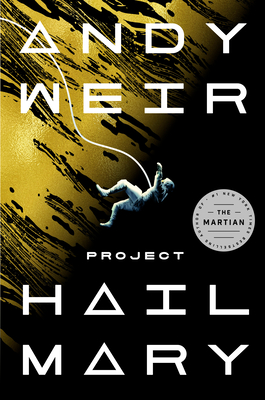 Project Hail Mary: A Novel by Andy Weir
Release Date: May 4, 2021
An irresistible interstellar adventure as only Andy Weir could deliver, Project Hail Mary is a tale of discovery, speculation, and survival to rival The Martian--while taking us to places it never dreamed of going.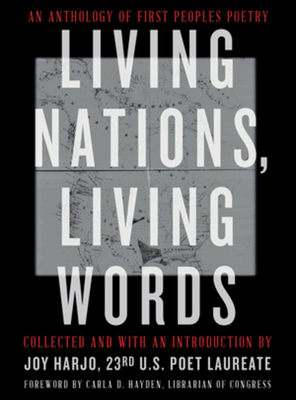 Living Nations, Living Words: An Anthology of First Peoples Poetry (Paperback) by Joy Harjo (Editor), Carla D. Hayden (Foreword by), The Library of Congress (With)
Release Date: May 4, 2021
Joy Harjo's signature U.S. Poet Laureate project gathers the work of contemporary Native poets into a national, fully digital map of story, sound, and space, celebrating their vital and unequivocal contributions to American poetry. Living Nations, Living Words is a companion anthology that features each poem and poet from the project.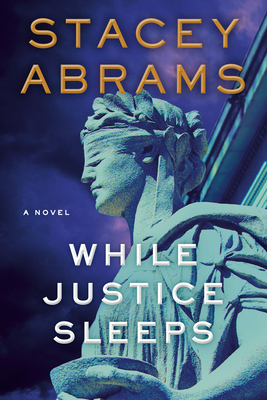 While Justice Sleeps by Stacey Abrams
Release Date: May 11, 2021
While Justice Sleeps is a cunningly crafted, sophisticated novel, layered with myriad twists and a vibrant cast of characters. Drawing on her astute inside knowledge of the court and political landscape, Stacey Abrams shows herself to be not only a force for good in politics and voter fairness but also a major new talent in suspense fiction.
---
June
---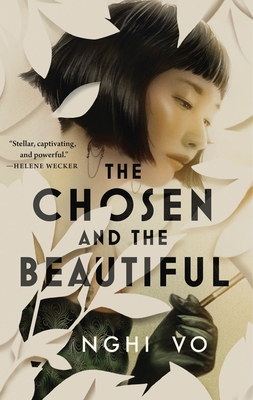 The Chosen and the Beautiful by Nghi Vo
Release Date: June 1, 2021
"Gatsby the way it should have been written--dark, dazzling, fantastical." -R. F. Kuang
Immigrant. Socialite. Magician. Jordan Baker grows up in the most rarefied circles of 1920s American society--she has money, education, and invitations to the most exclusive parties of the Jazz Age. She's also queer and Asian, a Vietnamese adoptee treated as an exotic attraction by her peers, while the most important doors remain closed to her. Nghi Vo's debut novel reinvents this American classic as a coming-of-age story full of magic, mystery, and glittering excess.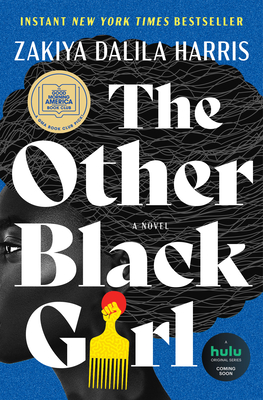 The Other Black Girl: A Novel by Zakiya Dalila Harris
Release Date: June 1, 2021
"A thrilling, edgier Devil Wears Prada that explores privilege and racism." --The Washington Post
Urgent, propulsive, and sharp as a knife, The Other Black Girl is an electric debut about the tension that unfurls when two young Black women meet against the starkly white backdrop of New York City book publishing. A dynamic thriller with sly social commentary that will keep you on the edge of your seat until the very last twist.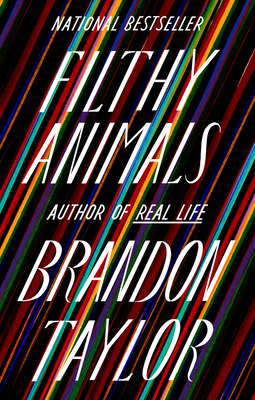 Filthy Animals: Stories by Brandon Taylor
Release Date: June 22, 2021
Psychologically taut and quietly devastating, Filthy Animals is composed of a series of linked stories that paint a tender portrait of the fierce longing for intimacy, the lingering presence of pain, and the desire for love in a world that seems, more often than not, to withhold it.
---
August
---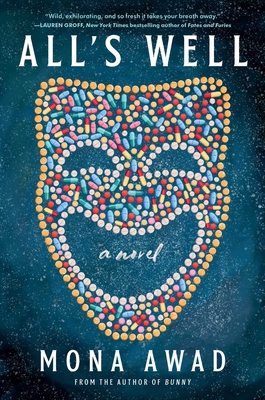 All's Well by Mona Awad
Release Date: August 3, 2021
Mona Awad, critically acclaimed author of Bunny, has concocted her most potent, subversive novel yet. All's Well is a darkly funny novel about a theater professor suffering chronic pain, who in the process of staging a troubled production of Shakespeare's most maligned play, suddenly and miraculously recovers. This is the story of a woman at her breaking point and a formidable, piercingly funny indictment of our collective refusal to witness and believe female pain.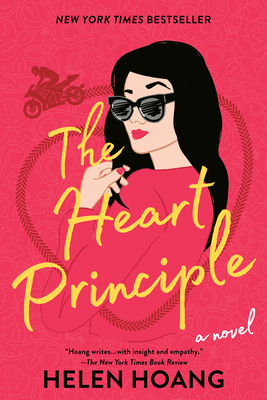 The Heart Principle by Helen Hoang
Release Date: August 17, 2021
USA Today bestselling author Helen Hoang returns with a witty and sizzling new romance that shows how wrong you can be about someone...and how right they can be for you.
Let us know which spring releases you're most excited for on social media @thirdplacebooks & @thirdplacebookskids!