Submitted by
Erin
on March 15, 2018 - 10:03am
Coming soon, to a Third Place near you! Check out these titles Deborah can't wait for you to read:
The Word is Murder by Anthony Horowitz - June 5th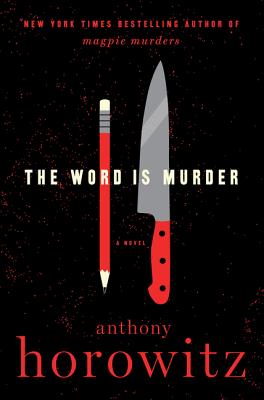 The New York Times bestselling author of Magpie Murders and Moriarty brilliantly reinvents the classic crime novel once again with this clever and inventive mystery starring a fictional version of the author himself as the Watson to a modern-day Holmes, investigating a case involving buried secrets, murder, and a trail of bloody clues.
A woman crosses a London street.
It is just after 11am on a bright spring morning, and she is going into a funeral parlor to plan her own service.
Six hours later the woman is dead, strangled with a crimson curtain cord in her own home.
Enter disgraced police detective Daniel Hawthorne, a brilliant, eccentric man as quick with an insult as he is to crack a case. And Hawthorne has a partner, the celebrated novelist Anthony Horowitz, curious about the case and looking for new material.
As brusque, impatient, and annoying as Hawthorne can be, Horowitz--a seasoned hand when it comes to crime stories--suspects the detective may be on to something, and is irresistibly drawn into the mystery. But as the case unfolds, Horowitz realizes he's at the center of a story he can't control . . . and that his brilliant partner may be hiding dark and mysterious secrets of his own.
A masterful and tricky mystery which plays games at many levels, The Word Is Murder is Anthony Horowitz at his very best.
Spinning Silver by Naomi Novik - July 10th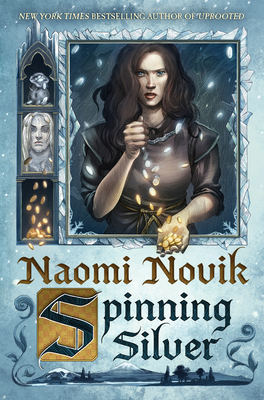 A fresh and imaginative retelling of the Rumpelstiltskin fairytale from the bestselling author of Uprooted, called "a very enjoyable fantasy with the air of a modern classic" by The New York Times Book Review.
Miryem is the daughter and granddaughter of moneylenders, but her father is not a very good one. Free to lend and reluctant to collect, he has left his family on the edge of poverty--until Miryem intercedes. Hardening her heart, she sets out to retrieve what is owed, and soon gains a reputation for being able to turn silver into gold. But when an ill-advised boast brings her to the attention of the cold creatures who haunt the wood, nothing will be the same again. For words have power, and the fate of a kingdom will be forever altered by the challenge she is issued.
Channeling the heart of the classic fairy tale, Novik deftly interweaves six distinct narrative voices--each learning valuable lessons about sacrifice, power and love--into a rich, multilayered fantasy that readers will want to return to again and again.
Sometimes I Lie by Alice Feeney - March 13th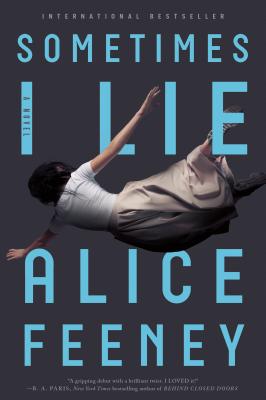 "Boldly plotted, tightly knotted--a provocative true-or-false thriller that deepens and darkens to its ink-black finale. Marvelous." --AJ Finn, author of The Woman in the Window
My name is Amber Reynolds. There are three things you should know about me:
1. I'm in a coma.
2. My husband doesn't love me anymore.
3. Sometimes I lie.
Amber wakes up in a hospital. She can't move. She can't speak. She can't open her eyes. She can hear everyone around her, but they have no idea. Amber doesn't remember what happened, but she has a suspicion her husband had something to do with it. Alternating between her paralyzed present, the week before her accident, and a series of childhood diaries from twenty years ago, this brilliant psychological thriller asks: Is something really a lie if you believe it's the truth?