Submitted by
Erin
on February 12, 2018 - 2:36pm
Coming soon, to a Third Place near you! Check out these titles Wes can't wait for you to read:
Straying by Molly McCloskey - February 20th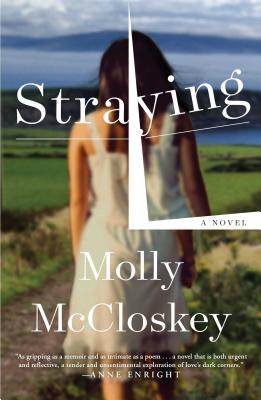 From "an extravagantly gifted writer who deserves to be widely read" (Rachel Cusk, The Telegraph), this intimate, quietly stunning novel tells the story of a young American expat who settles in Ireland in the late 1980s, marries, and lives through the consequences of an affair. Alice, a young American, arrives in the West of Ireland with no plans and no strong attachments--except to her beloved mother, who raised her on her own. Alice falls in love with an Irishman, marries him, and settles down in a place whose customs she struggles to understand. In the course of a single hot summer, she embarks on an affair that breaks her marriage and sets her life on a new course.
Years later, after working in war zones around the world, and in the immediate aftermath of her mother's death, Alice finds herself back in Ireland and contemplating the forces that led her to put down roots and then tear them up again. What drew her to her husband, and what pulled her away? Was her husband strangely complicit in the affair? Was she always under surveillance by friends and neighbors who knew more than they let on?
The Changeling by Joy Williams (reissue) - April 10th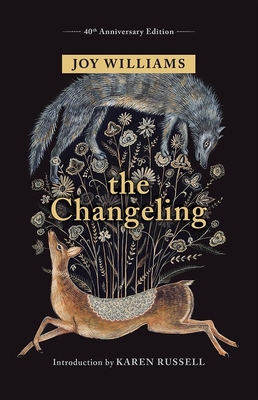 Forty years later, The Changeling is no less haunting and no less visionary than the day it was published, but it has only become clearer that Joy Williams is a virtuosic stylist and a singular thinker--a genius in every sense of the word.
When we first meet Pearl--young in years but advanced in her drinking--she's on the lam, sitting at a hotel bar in Florida, throwing back gin and tonics with her infant son cradled in the crook of her arm. But her escape is brief, and the relief she feels at having fled her abusive husband, and the Northeastern island his family calls home, doesn't last for long. Soon she's being shepherded back. The island, for Pearl, is a place of madness and pain, and her round-the-clock drinking spurs on the former even if it dulls the latter. And through this lens--Pearl's fragile consciousness--readers encounter the horror and triumph of both childhood and motherhood in a new light.
With language that flits between exuberance and elegy, the plainspoken and the poetic, Joy Williams has blended, as Rick Moody writes, "the arresting improbabilities of magic realism, with the surrealism of the folkloric revival . . . and with the modernist foreboding of Under the Volcano," and created something entirely original and entirely consuming.
Things That Helped : On Postpartum Depression by Jessican Friedman - April 10th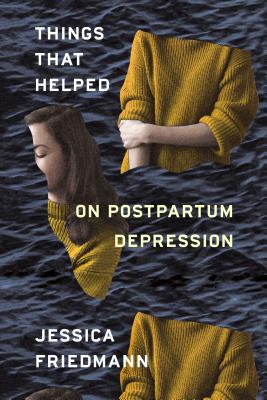 Things That Helped is a memoir in essays, detailing the Australian writer Jessica Friedmann's recovery from postpartum depression. In each essay she focuses on a separate totemic object--from pho to red lips to the trans musician Anohni--to tell a story that is both deeply personal and culturally resonant. Drawing on critical theory, popular culture, and her own experience, Friedmann's wide-ranging essays touch on class, race, gender, and sexuality, as well as motherhood, creativity, and mental illness. Occasionally confrontational, but always powerfully moving and beautifully observed, Things That Helped charts her return into the world: a slow and complex process of reassembling what depression fractured, and sometimes broke.
Jessica Friedmann is a writer and editor living in Canberra, Australia, with her husband and small son. A graduate of the University of Melbourne with an honors thesis in creative writing, for which she won an R. G. Wilson Scholarship, her work has appeared in The Rumpus, The Lifted Brow, Smith Journal, Dumbo Feather, ArtsHub, The Age, and other publications.