Submitted by
Nicole R
on August 9, 2021 - 4:20pm
There are so many podcasts that now have books associated with them!! Quite literally, these are two of my favorite things overlapping and it makes me so happy. I think it's incredibly exciting that these stories and shows are not bound to just one medium but can exist in all sorts of formats.
The explosion of creativity and unique storytelling in the podcasting space continuously inspires me and always helps to refill my "creative well". One of the best comfort remedies I have is to pop my headphones in, press play on one of my go-to chatty podcasts and color in one of my adult coloring books (or play Animal Crossing & Stardew Valley - shout out to Bookseller Allie for blowing my mind when she recommended listening to audiobooks/podcasts while playing video games, a total game changer). The combination of letting the casual conversation of friends wash over me while my hands and basic brain functions are kept busy with small, simple tasks that I can complete is very relaxing and an almost meditative process that I highly recommend.
I love audio as a creative medium especially since it's more intimate than say Photo or Video. Having someone talk directly in your ear is very personal and allows you to connect with both the content and person talking in a unique way. There's just something about hearing someone else's voice as they tell you a story that hits differently. And even though it isn't a visual medium, podcasts can create such amazing visuals and atmospheres for the stories they're telling. You can play with audio design, voice acting, writing scripts, sound effects, and compose music. Or it can just be two friends talking about their favorite TV show. There's a lot of freedom to the format so you get to see all kinds of ideas come to fruition. And there are less resources required to get into podcasting compared with Photo or Video (in terms of equipment and technical skills) which helps democratize who can make podcasts and allows for more grassroots shows to take place.
Audio also frequently gets underestimated when compared to Photo or Video but it's just as much of a heavy hitter. People can take podcasts with them almost anywhere and listen while they are doing a myriad of other things. This beautiful blend of storytelling and technology has created a new way to consume media that is woven into the fabric of our daily lives. You can literally carry around in your pocket a conversation amongst friends that you can tap into whenever you want - personally, this is really comforting for me when I'm feeling particulary anxious. Podcasts also span across all types of genres and I really do believe that there is a podcast out there for everyone. And as a fan myself, it's very cool to see podcasts crossover with books and add more depth and layers to these beloved shows.
I've got a range of different "podcast-to-book" relationships listed below. There are some books that are written by the hosts of a podcast and tell more about their personal lives. There are some that expand on the podcast's content and include more stories and information. And there are some that are an adaptation of the podcast's story into book form. Whether you listen to podcasts daily or have never listened to one in your life, I hope you have fun exploring these recommendations and find a new story to engage with.

Side Note: Some of my personal favorite podcasts that aren't listed below are Buffering the Vampire Slayer, Gilmore Guys, and Comedy Bang Bang (I couldn't not include them).
---
Adult
---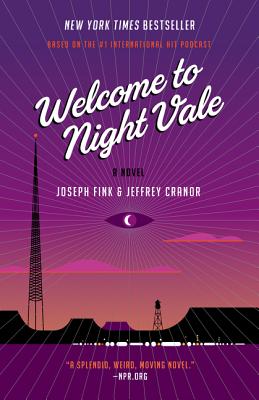 Welcome to Night Vale: A Novel by Joseph Fink & Jeffrey Cranor
Podcast: Welcome to Night Vale

From the creators of the hit podcast Welcome to Night Vale comes an imaginative mystery of appearances and disappearances that also examines the ways in which we all struggle to find ourselves . . . no matter where we live. Welcome to Night Vale is a fiction podcast in the style of community updates for the small desert town of Night Vale. Other books are It Devours!: A Welcome to Night Vale Novel and The Faceless Old Woman Who Secretly Lives in Your Home: A Welcome to Night Vale Novel.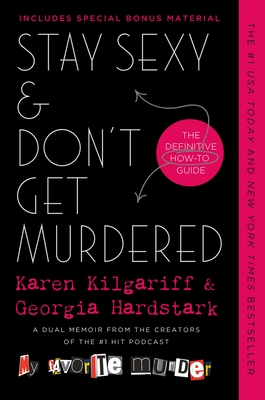 Stay Sexy & Don't Get Murdered by Karen Kilgariff & Georgia Hardstark
Podcast: My Favorite Murder
Karen Kilgariff and Georgia Hardstark, the voices behind the hit podcast My Favorite Murder, share never-before-heard stories and recount their biggest mistakes and deepest fears in their book Stay Sexy & Don't Get Murdered. My Favorite Murder is a hit true crime comedy podcast.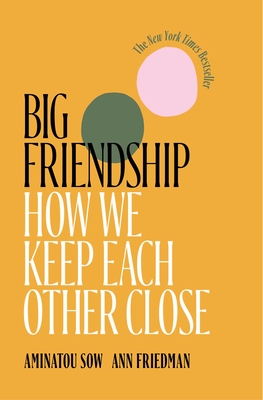 Big Friendship: How We Keep Each Other Close by Aminatou Sow & Ann Friedman
Podcast: Call Your Girlfriend
Aminatou Sow and Ann Friedman, tell the story of their equally messy and life-affirming "Big Friendship" in this honest and hilarious book that chronicles their first decade in one another's lives. They are the hosts of the hit podcast Call Your Girlfriend, which is a podcast for long-distance besties everywhere. They're known for their frank and intimate conversations about pop culture and the latest in politics.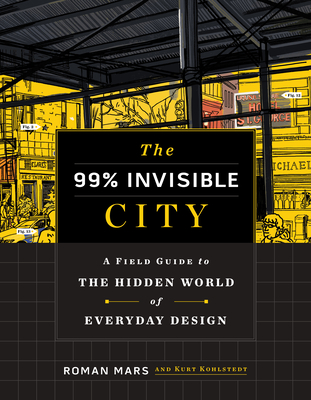 The 99% Invisible City: A Field Guide to the Hidden World of Everyday Design by Roman Mars & Kurt Kohlstedt
Podcast: 99% Invisible
99% Invisible is a big-ideas podcast that celebrates design and architecture in all of its functional glory and accidental absurdity, with intriguing tales of both designers and the people impacted by their designs. With deeply researched entries and beautiful line drawings throughout, The 99% Invisible City will captivate devoted fans of the show and anyone curious about design, urban environments, and the unsung marvels of the world around them.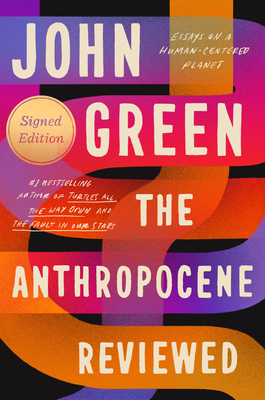 The Anthropocene Reviewed: Essays on a Human-Centered Planet by John Green
Podcast(s): The Anthropocene Reviewed, Dear Hank & John
The Anthropocene is the current geologic age, in which humans have profoundly reshaped the planet and its biodiversity. In this remarkable symphony of essays adapted and expanded from his groundbreaking podcast, bestselling author John Green reviews different facets of the human-centered planet on a five-star scale--from the QWERTY keyboard and sunsets to Canada geese and Penguins of Madagascar.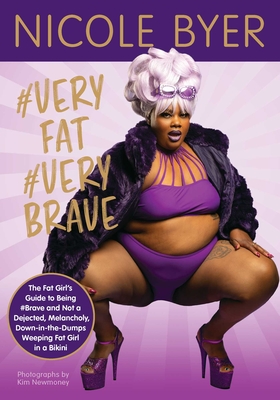 #VERYFAT #VERYBRAVE by Nicole Byer
Podcast(s): Why Won't You Date Me?, Best Friends! with Nicole Byer and Sasheer Zamata, Newcomers w/ Lauren Lapkus and Nicole Byer
The actress, comedian, and podcaster extraordinaire's guide to being a #brave, bikini-wearing badass. If you've ever seen a fat person post a bikini shot on social media, you already know that they are #verybrave, because apparently existing in a fat body in public is #brave. I, Nicole Byer, wrote this book to 1. share my impressive bikini collection and my hot body with the world and 2. help other people feel #brave by embracing their body as it is.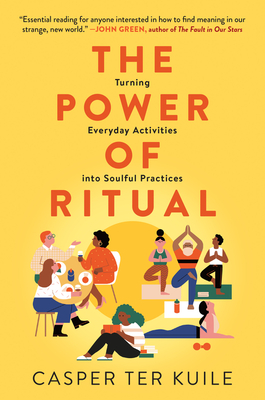 The Power of Ritual: Turning Everyday Activities into Soulful Practices by Casper ter Kuile
Podcast: Harry Potter and the Sacred Text
Shout out to bookseller Sarah R. who recommended this podcast to me a while back. In The Power of Ritual, Casper ter Kuile explores how we can nourish our souls by transforming common, everyday practices into sacred rituals that can heal our crisis of social isolation and struggle to find purpose. Casper is also a co-host of the popular Harry Potter and the Sacred Text podcast that is described as "the English class you didn't know you missed and the meaningful conversations you didn't know you craved." They explicity condemn JK Rowling's transphobia and have more info. regarding this on their statements page.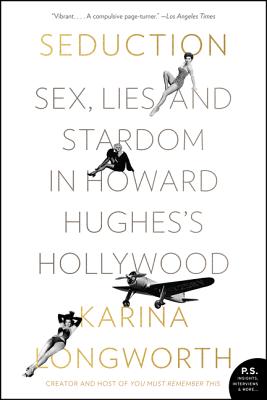 Seduction: Sex, Lies, and Stardom in Howard Hughes's Hollywood by: Karina Longworth
Podcast: You Must Remember This
In this riveting popular history, the creator of You Must Remember This probes the inner workings of Hollywood's glamorous golden age through the stories of some of the dozens of actresses pursued by Howard Hughes, to reveal how the millionaire mogul's obsessions with sex, power and publicity trapped, abused, or benefitted women who dreamt of screen stardom. Karina Longworth is the host of You Must Remember This, a podcast on the secret and forgotten history of twentieth-century Hollywood.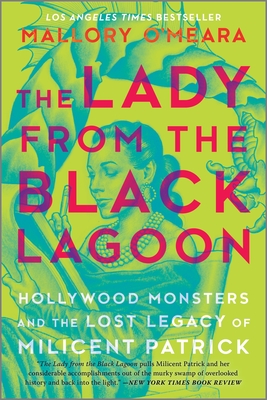 The Lady from the Black Lagoon by Mallory O'Meara
Podcast: Reading Glasses
The Lady from the Black Lagoon uncovers the life and work of Milicent Patrick--one of Disney's first female animators and the only woman in history to create one of Hollywood's classic movie monsters. Mallory hosts the literary podcast Reading Glasses every week alongside filmmaker and writer Brea Grant. The podcast focuses on book culture and reader life. She also has an upcoming book called Girly Drinks: A World History of Women and Alcohol that comes out Oct. 19, 2021.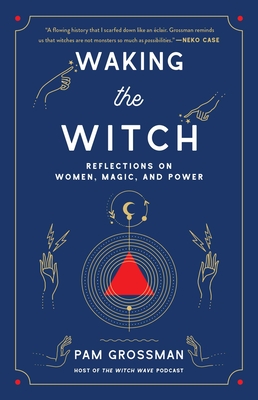 Waking the Witch: Reflections on Women, Magic, and Power by: Pam Grossman
Podcast: The Witch Wave
From the podcast host of The Witch Wave and practicing witch Pam Grossman—who Vulture has dubbed the "Terry Gross of witches"—comes an exploration of the world's fascination with witches, why they have intrigued us for centuries and why they're more relevant now than ever. The Witch Wave is a podcast for bewitching conversation about magic, creativity, and culture.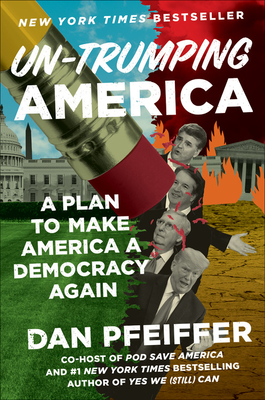 Un-Trumping America: A Plan to Make America a Democracy Again by: Dan Pfeiffer
Podcast: Pod Save America
From the #1 New York Times bestselling author of Yes We (Still) Can and co-host of Pod Save America, a sharp political playbook for how Democrats can take on the right-wing circus dominating American politics. Pod Save America is a podcast about politics hosted by former Obama aides Jon Favreau, Jon Lovett, Dan Pfeiffer and Tommy Vietor.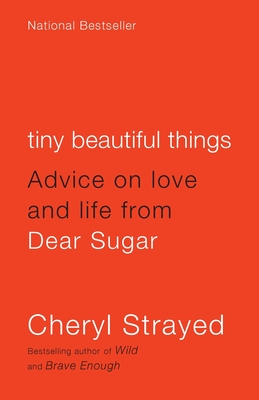 Tiny Beautiful Things: Advice on Love and Life from Dear Sugar by Cheryl Strayed
Podcast: Sugar Calling
This bestselling book from the author of Wild collects the best of The Rumpus's Dear Sugar advice columns plus never-before-published pieces. At the start of the pandemic, Cheryl Strayed, also known as Sugar, started a podcast called Sugar calling inspired by her old advice column and book where she sets aside advice-giving in favor of wisdom-seeking and turns to the writers who have long inspired her for courage and insight such as Amy Tan and Billy Collins.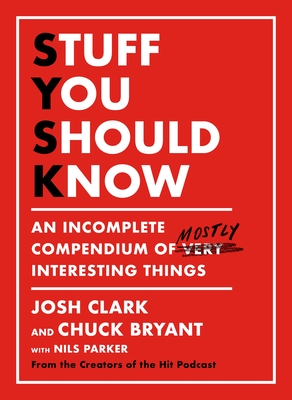 Stuff You Should Know: An Incomplete Compendium of Mostly Interesting Things by: Josh Clark & Chuck Bryant
Podcast: Stuff You Should Know
From the duo behind the massively successful and award-winning podcast Stuff You Should Know comes an unexpected look at things you thought you knew. Josh Clark and Chuck Bryant have now taken their near-boundless "whys" and "hows" from your earbuds to the pages of a book for the first time—featuring a completely new array of subjects that they've long wondered about. Follow along as the two dig into the underlying stories of everything from the origin of Murphy beds, to the history of facial hair, to the psychology of being lost.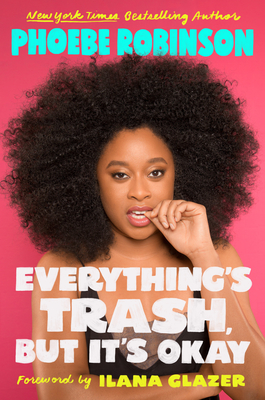 Everything's Trash, But It's Okay by: Phoebe Robinson, Ilana Glazer (Foreword by)
Podcast: 2 Dope Queens, Sooo Many White Guys, and Black Frasier
New York Times bestselling author and star of 2 Dope Queens Phoebe Robinson is back with a new, hilarious, and timely essay collection on gender, race, dating, and the dumpster fire that is our world. Her other books include You Can't Touch My Hair as well as an upcoming book called Please Don't Sit on My Bed in Your Outside Clothes that comes out Sep. 28, 2021.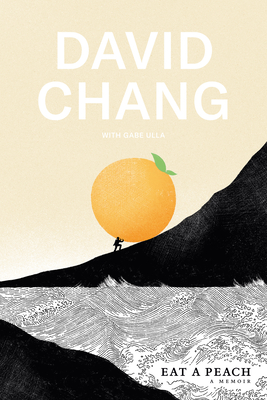 Eat a Peach: A Memoir by David Chang, Gabe Ulla
Podcast: The Dave Chang Show
From the chef behind Momofuku and star of Netflix's Ugly Delicious--an intimate account of the making of a chef, the story of the modern restaurant world that he helped shape, and how he discovered that success can be much harder to understand than failure. On The Dave Chang Show, Dave has conversations with a rotating cast of smart, thought-provoking guests about their inspirations, failures, successes, fame, and identities.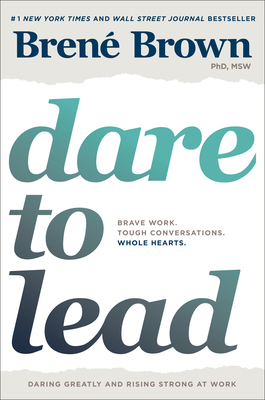 Dare to Lead: Brave Work. Tough Conversations. Whole Hearts. by Brené Brown
Podcast: Dare to Lead, Unlocking Us with Brené Brown
Brené Brown has taught us what it means to dare greatly, rise strong, and brave the wilderness. Now, based on new research conducted with leaders, change makers, and culture shifters, she's showing us how to put those ideas into practice so we can step up and lead. In her podcast Dare to Lead, Brené has conversations with change-catalysts, culture-shifters and more than a few troublemakers who are innovating, creating, and daring to lead.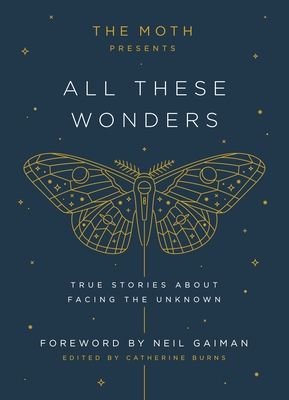 The Moth Presents All These Wonders: True Stories About Facing the Unknown by: Catherine Burns (Editor), Neil Gaiman (Foreword by)
Podcast: The Moth Radio Hour
Carefully selected by the creative minds at The Moth, and adapted to the page to preserve the raw energy of live storytelling, All These Wonders features voices both familiar and new. Readers will encounter stories told with passion, and humor, they encourage us all to be more open, vulnerable, and alive. The Moth is an acclaimed not-for-profit organization dedicated to the art and craft of storytelling. Inspired by friends telling stories on a small-town Georgia porch, they rose to international acclaim with the wildly popular podcast and Peabody Award–winning weekly public radio show The Moth Radio Hour. Additional book: Occasional Magic: True Stories about Defying the Impossible (Moth Presents #2)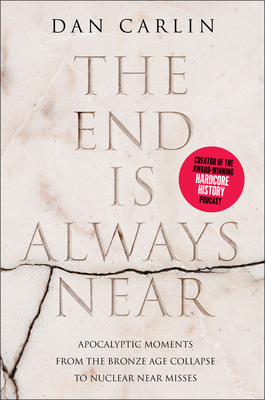 The End Is Always Near: Apocalyptic Moments from the Bronze Age Collapse to Nuclear Near Misses by: Dan Carlin
Podcast: Hardcore History
The creator of the award-winning podcast Hardcore History looks at some of the apocalyptic moments from the past as a way to frame the challenges of the future. In this absorbing compendium, Carlin embarks on a whole new set of stories and major cliffhangers that will keep readers enthralled. In the Hardcore History podcast, journalist and broadcaster Dan Carlin takes his unorthodox way of thinking and applies it to the past. The podcast's unique blend of high drama, masterful narration and Twilight Zone-style twists has entertained millions of listeners.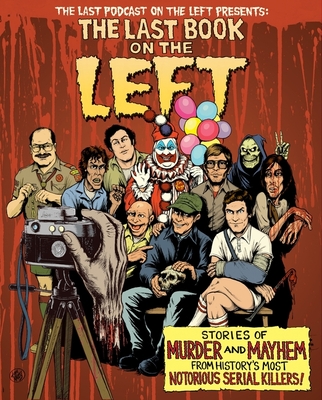 The Last Book on the Left: Stories of Murder and Mayhem from History's Most Notorious Serial Killers by: Ben Kissel, Marcus Parks, Henry Zebrowski, Tom Neely (Illustrator)
Podcast: The Last Podcast on the Left
An equal parts haunting and hilarious deep-dive review of history's most notorious and cold-blooded serial killers, from the creators of the award-winning Last Podcast on the Left. Since its first show in 2010, The Last Podcast on the Left has barreled headlong into all things horror, covering subjects like Jeffrey Dahmer, werewolves, Jonestown, and supernatural phenomena. The podcast has earned a dedicated and aptly cultlike following for its unique take on all things macabre.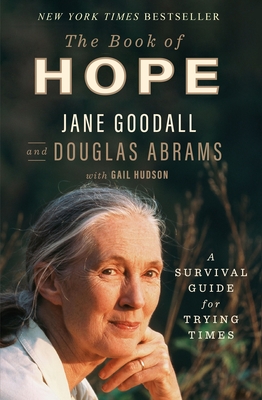 The Book of Hope: A Survival Guide for Trying Times by Jane Goodall, Douglas Abrams (comes out Oct. 19, 2021)
Podcast: The Jane Goodall Hopecast: A Reason for Hope
In this upcoming book, Jane Goodall and Douglas Abrams explore one of the most sought after and least understood elements of human nature: hope. In The Book of Hope, Jane focuses on her Four Reasons for Hope: The Amazing Human Intellect, The Resilience of Nature, The Power of Young People, and The Indomitable Human Spirit. In her podcast The Jane Goodall Hopecast: A Reason for Hope she takes listeners on a one-of-a-kind journey as they learn from Dr. Goodall's extraordinary life and hear from changemaking guests from every arena and become awed by a growing movement sparked by Jane and fueled by hope. Shout out to bookseller Katelynn for telling me about this podcast!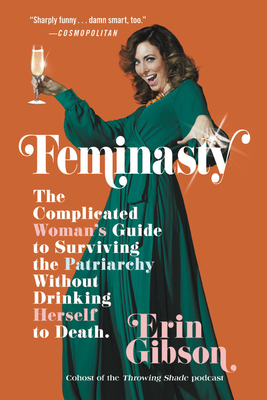 Feminasty: The Complicated Woman's Guide to Surviving the Patriarchy Without Drinking Herself to Death by Erin Gibson
Podcast: Attitudes! (formerly known as Throwing Shade)
From the wickedly funny and feminist creator and host of the Attitudes! podcast (formerly known as Throwing Shade), a collection of hilarious personal essays and political commentary perfect for fans of Lindy West and Roxane Gay. Erin breaks down the organized chaos of old fashioned sexism, intentional and otherwise, that systemically keeps women down.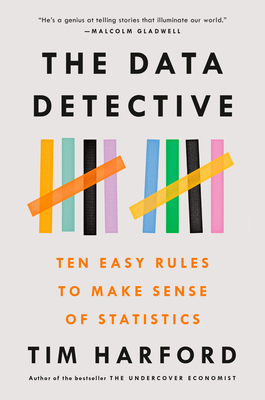 The Data Detective: Ten Easy Rules to Make Sense of Statistics by Tim Harford
Podcast: Cautionary Tales
In The Data Detective, Time Harford uses new research in science and psychology to set out ten strategies for using statistics to erase our biases and replace them with new ideas to better understand ourselves and the world. Tim is also the host of the Cautionary Tales podcast that tells true stories of awful human error, tragic catastrophes, daring heists and hilarious fiascos that will delight you, scare you, and ultimately make you wiser.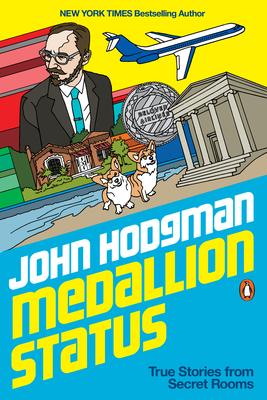 Medallion Status: True Stories from Secret Rooms by John Hodgman
Podcast: Judge John Hodgman
Both unflinchingly funny and deeply heartfelt, Medallion Status is a thoughtful examination of status, fame, and identity--and about the way we all deal with those moments when we realize we aren't platinum status anymore and will have to get comfortable in that middle seat again. John Hodgman is a writer, comedian, actor and the host of his podcast Judge John Hodgman, where people have their pressing issues decided by Famous Minor Television Personality John Hodgman, Certified Judge.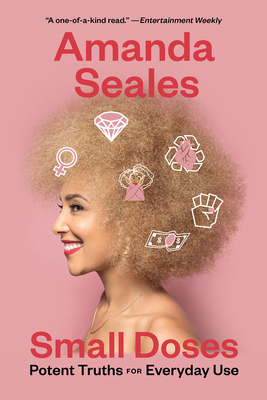 Small Doses: Potent Truths for Everyday Use by Amanda Seales
Podcast: Small Doses with Amanda Seales
Comedian, writer, actress, and social media star Amanda Seales is a force of nature who has fearlessly and passionately charted her own course through life and career. Her book Small Doses engages, empowers, and enlightens readers on how to find their truths while still finding the funny with her one-of-a-kind voice that blends academic intellectualism, Black American colloquialisms, and pop culture fanaticism. She also has a weekly podcast called Small Doses where she speaks truth to create change.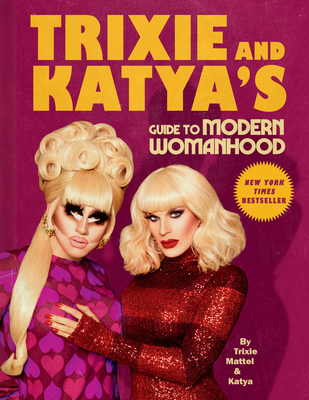 Trixie and Katya's Guide to Modern Womanhood by Trixie Mattel, Katya Zamo
Podcast: The Bald and the Beautiful with Trixie Mattel and Katya Zamo
In Trixie and Katya's Guide to Modern Womanhood, drag superstars Trixie Mattel and Katya have created an old-school etiquette guide for ladies filled with essays, conversations, and how-to sections peppered with hilarious, stunning photos. In their podcast, The Bald and the Beautiful with Trixie Mattel and Katya Zamo, they explore the cultural boundaries of modern beauty through interviews with gorgeous guests, from models, moguls, influencers, drag queens to adult performers, actors, and more.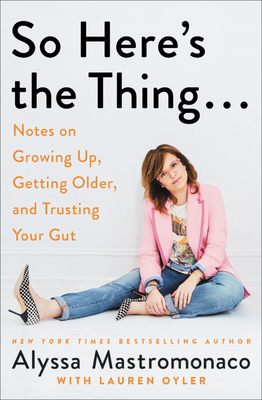 So Here's the Thing . . .: Notes on Growing Up, Getting Older, and Trusting Your Gut by Alyssa Mastromonaco, Lauren Oyler (With)
Podcast: Hysteria
From former White House Deputy Chief of Staff Alyssa Mastromonaco comes a fun, frank book of reflections, essays, and interviews on topics important to young women, ranging from politics and career to motherhood, sisterhood, and making and sustaining relationships of all kinds in the age of social media. Alyssa co-hosts the podcast Hysteria, with Political commentator and comedy writer Erin Ryan, where they are joined by a bicoastal squad of funny, opinionated women to talk through everything from reproductive rights to romcoms.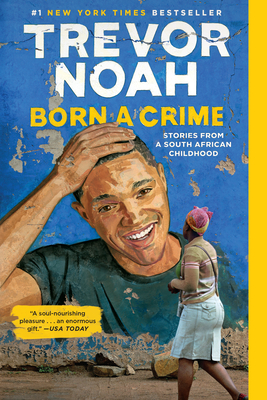 Born a Crime: Stories from a South African Childhood by Trevor Noah
Podcast: The Daily Show Trevor Noah: Ears Edition
Born a Crime is Trevor Noah's memoir about growing up in South Africa during the Apartheid. His stories weave together to form a moving and searingly funny portrait of a boy making his way through a damaged world in a dangerous time, armed only with a keen sense of humor and a mother's unconventional, unconditional love. On his podcast The Daily Show Trevor Noah: Ears Edition you can listen to highlights and extended interviews from The Daily Show.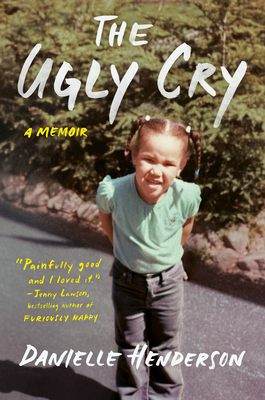 The Ugly Cry: A Memoir by Danielle Henderson
Podcast: I Saw What You Did
Shout out to bookseller Kitri for telling me about this one! Danielle grew up Black, weird, and overwhelmingly uncool in a mostly white neighborhood in upstate New York, which created its own identity crises. In her memoir, she shares how she grew up and grew wise with humor, wit, and deep insight. Danielle co-hosts the podcast I Saw What You Did w/Millie De Chirico where they watch their favorite movies with a different wild theme every week. They dissect the films and explore the weird ways we respond to and learn to love movies.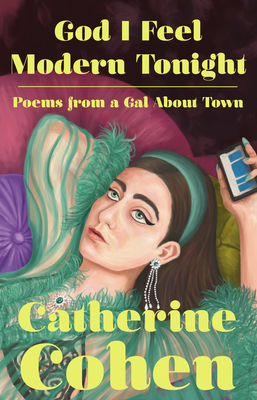 God I Feel Modern Tonight: Poems from a Gal About Town by Catherine Cohen
Podcast: Seek Treatment with Catherine Cohen and Pat Regan
Shout out to bookseller Joe for sharing this one with me! Poems of heartbreak and sex, self-care and self-critique, urban adventures and love on the road from the millennial quarantine queen and comedy sensation. Catherine Cohen is also the co-host of Seek Treatment, a playful, fun, and flirty podcast where beloved and criminally under-famous comedians Catherine Cohen and Pat Regan talk about "boys, sex, dating, and love."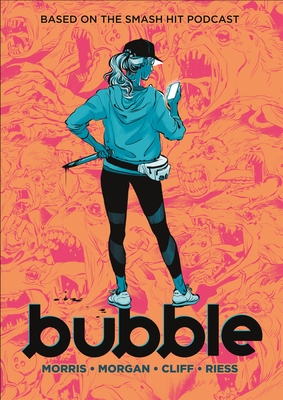 Bubble by Jordan Morris, Sarah Morgan, Tony Cliff (Illustrator), Natalie Riess (Contributions by)
Podcast: Bubble & Jordan, Jesse, Go!
Based on the smash-hit audio serial, Bubble is a hilarious high-energy graphic novel. Bubble is the first scripted comedy series from Maximum Fun that tells a tale that is both contemporary and otherworldly, as a small band of monster killers struggles to make ends meet and find love in a nightmarish version of the gig economy. Jordan Morris is the co-host of the popular podcast Jordan, Jesse, Go! and the creator of the podcast Bubble.
---
Kids & YA
---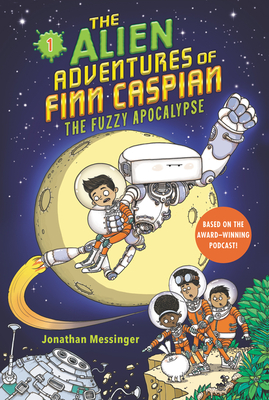 The Alien Adventures of Finn Caspian #1: The Fuzzy Apocalypse by: Jonathan Messinger & Aleksei Bitskoff
Podcast: The Alien Adventures of Finn Caspian
Based on the award-winning kids' podcast, Explorer Troop 301 tries to save an exploding planet from a fluffy bunny and a devious alien in the first book of this funny, highly illustrated chapter book series! Like the podcast, the books are sort of like Scooby-Doo meets Buffy the Vampire Slayer in space. Recommended for kids ages 7 to 12. Other books in this series are: #2 The Accidental Volcano, #3 The Uncommon Cold, and #4 Journey to the Center of That Thing (coming out Aug. 24, 2021).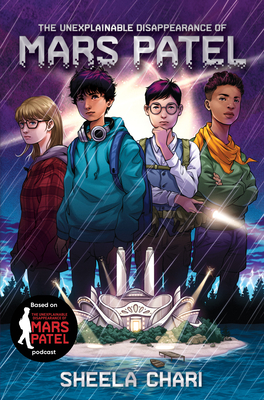 The Unexplainable Disappearance of Mars Patel by: Sheela Chari
Podcast: The Unexplainable Disappearance of Mars Patel
Based on the Peabody Award–winning podcast, this tech-filled adventure series pits intrepid Mars Patel and his outcast friends against a brilliant, enigmatic billionaire as they race to figure out why kids are disappearing from their school. Created by Gen Z Media (who has lots of other storytelling podcasts for kids)! The 2nd book The Interplanetary Expedition of Mars Patel comes out Oct. 12, 2021.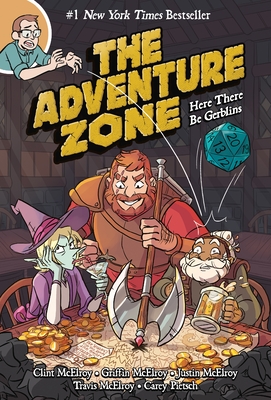 The Adventure Zone: Here There Be Gerblins by: Clint McElroy, Griffin McElroy, Justin McElroy, Travis McElroy, and Carey Pietsch
Podcast(s): The Adventure Zone, My Brother My Brother And Me, Wonderful, Shmanners, Sawbones, Besties, etc.
Based on the blockbuster podcast, The Adventure Zone, where the McElroy brothers and their dad play a tabletop RPG and illustrated by cartooning powerhouse Carey Pietsch, comes a graphic novel that, will tickle your funny bone, tug your heartstrings, and probably pants you if you give it half a chance. The Adventure Zone: Here There be Gerblins is the comics equivalent of role-playing in your friend's basement at 2am, eating Cheetos and laughing your ass off as she rolls critical failure after critical failure.
The beloved McElroy Family have built a podcasting empire that I adore. Many of their shows are my go-to comfort podcasts. You can check out their website for more info. on all the different shows they have. Other books include: The Adventure Zone #2: Murder on the Rockport Limited!, The Adventure Zone #3: Petals to the Metal, The Adventure Zone #4: The Crystal Kingdom, Everybody Has a Podcast (Except You), and The Sawbones Book.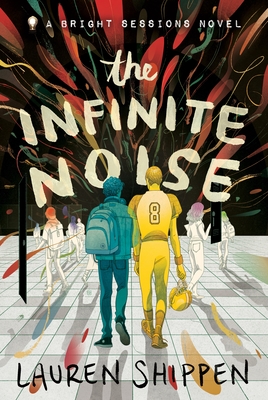 The Infinite Noise (The Bright Sessions #1) by: Lauren Shippen
Podcast: The Bright Sessions
Based on her wildly popular and award-winning podcast The Bright Sessions, Lauren Shippen's The Infinite Noise is a stunning, original debut novel. The Bright Sessions is a science fiction podcast that follows a group of therapy patients who each have a unique supernatural ability. The show documents their struggles and discoveries as well as the motivations of their mysterious therapist, Dr. Bright. The Bright Sessions is a universe that spans three podcasts and three books. "Give this to fans of the podcast, as well as readers who enjoy Becky Albertalli's Simon vs. the Homo Sapiens Agenda, Rainbow Rowell's work, and Welcome to Night Vale." —School Library Journal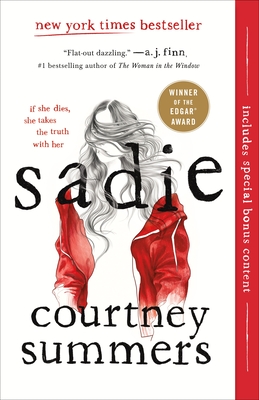 Sadie: A Novel by Courtney Summers
Podcast: The Girls (this podcast is based on the book Sadie)
Alternating between Sadie's unflinching voice as she hunts the killer and the podcast transcripts tracking the clues she's left behind, Courtney Summers' Sadie is a breathless thriller about the lengths we go to protect the ones we love and the high price we pay when we can't. It will haunt you long after you reach the final page. Based on Sadie, the buzzed about YA thriller novel by Courtney Summers, comes a new podcast investigating a girl's disappearance called The Girls. "An expertly crafted, genre-defying YA mystery. ...Sadie is a triumph of innovative storytelling." -- Washington Independent Review of Books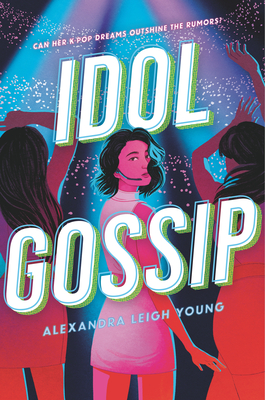 Idol Gossip by Alexandra Leigh Young (comes out Sep. 14, 2021)
Podcast: NPR's Radiolab episode K-Poparazzi
Delicious gossip squares off with genuine heart in this inside look at a K-pop academy. Alexandra Leigh Young currently produces the New York Times podcast The Daily. An assignment on K-pop for NPR's Radiolab (episode titled: K-Poparazzi) became the basis for Idol Gossip, her first novel for young adults.
---
Resources for Starting Your Own Podcast
---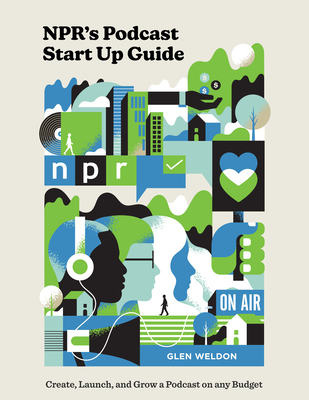 NPR's Podcast Start Up Guide: Create, Launch, and Grow a Podcast on Any Budget by Glen Weldon
From NPR comes the definitive guide to podcasting—featuring step-by-step advice on how to find a unique topic, tell the best stories, and engage the most listeners, as well as the secrets that will take your pod to the next level. Part master class, part candid informational interview with the best in the business, this book is a must-read for anyone who wants to make their dream of starting a podcast a reality.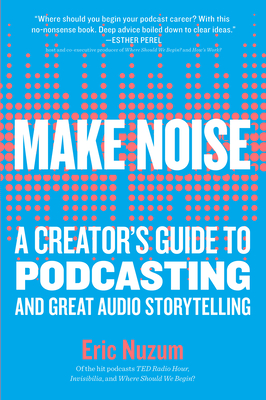 Make Noise: A Creator's Guide to Podcasting and Great Audio Storytelling by Eric Nuzum
Veteran podcast creator and strategist Eric Nuzum distills a career's worth of wisdom, advice, practical information, and big-picture thinking to help podcasters "make noise"—to stand out in this fastest of fastest-growing media universes. Nuzum identifies core principles, including what he considers the key to successful audio storytelling: learning to think the way your audience listens. He delivers essential how-tos, from conducting an effective interview to marketing your podcast, developing your audience, and managing a creative team. He also taps into his deep network to offer advice from audio stars like Ira Glass, Terry Gross, and Anna Sale.

Make sure to follow us on Instagram, Twitter, and Facebook for more recommendations and if you're looking for the audiobook version of any of these titles, you can head to Libro.fm where you can get audiobooks while still supporting Third Place Books.