Submitted by
Nicole R
on February 21, 2021 - 1:49pm
I don't know about you, but this past year I have watched far too much television and spent far too little time on anything remotely productive. It has been difficult for me to find things that can capture and hold my attention - even reading has felt like a chore lately.
When I'm having trouble reigning in my idleness, sometimes I turn to paper crafts. Paper folding, cutting, and gluing doesn't demand all of my focus, and I need that when I'm not in the mental/emotional space to give anything my complete attention. There are so many different kinds of crafts and so many creative crafting possibilities to explore that can help with restlessness and inattention.
If you're looking to add something new to your daily routine (or lack thereof), or you're just looking for some new inspiration to fuel your already strong crafting addiction, below you will find some fun and notable crafting books to help inspire your creativity!
If you are interested in browsing our crafting sections (while observing safety policies), there are a lot of fun crafting kits, jigsaw puzzles, magazines, and art supplies that can be purchased in-store at any of our 3 locations. You can also order books online and use in-store pickup or have them shipped to your home.
Best of luck in your crafting adventures!
---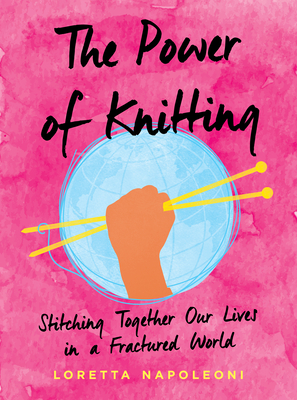 The Power of Knitting: Stitching Together Our Lives in a Fractured World
by Loretta Napoleoni

In The Power of Knitting, economist and lifelong knitter Loretta Napoleoni shares recent discoveries in neuroscience that highlight the healing benefits of knitting on our bodies and minds. An essential tool for the survival of our species, a means for women to influence history, and a soothing activity to calm us; knitting is still a valuable instrument for navigating our daily lives. As a bonus, the book includes patterns for ten simple yet iconic projects that reflect the creative, empowering spirit of knitting, with complete instructions.
---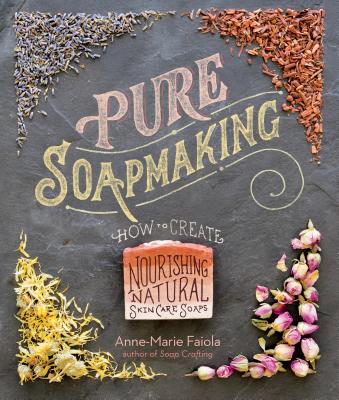 Pure Soapmaking: How to Create Nourishing, Natural Skin Care Soaps
by Anne-Marie Faiola
The pure luxury of soaps made with coconut butter, almond oil, aloe vera, oatmeal, and green tea is one of life's little pleasures. With this beautiful collection of 32 all-natural soap recipes, it's easy to make your own nourishing soaps right in your own kitchen. With all sorts of recipes to explore, you'll soon fall in love with the process of creating your own unique combinations and scents. Step-by-step photography guides you through every stage of cold-process soapmaking.
---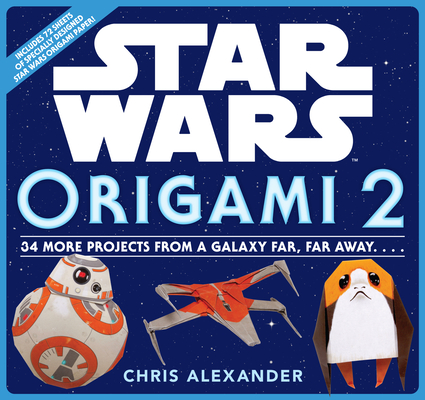 Star Wars Origami 2: 34 More Projects from a Galaxy Far, Far Away. . . .
by Chris Alexander
Combining the mythic power of Star Wars with the fun of origami, here is everything you need to create a collection of characters, creatures, Jedi starfighters, lovable porgs, lightsabers, and so much more. Each of the 34 projects includes illustrated step-by-step instructions and a photograph of the finished model. Includes 72 sheets of specially printed folding paper.
---
Hoop n Loop: How to Embroider Your Pet Dog's Portrait
by Carol Tai
As we all know, pets are the best-loved members of the family. In Hoop n Loop, Carol Tai decided to put her two passions together--illustration and dogs--to create personalized t-shirts, cushions and tote bags featuring people's pet portraits. This book includes pull-out and downloadable templates and step-by-step projects showing you exactly how to recreate the 20 most popular breeds in thread form. It's perfect for the dog lover and fashion addict alike!
---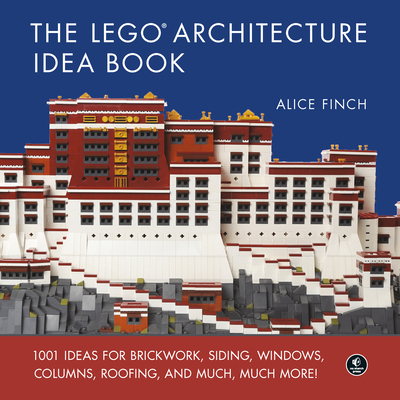 The LEGO Architecture Idea Book: 1001 Ideas for Brickwork, Siding, Windows, Columns, Roofing, and Much, Much More
by Alice Finch
Take your creations to the next level with The LEGO Architecture Idea Book! These clever building tips will give you endless inspiration for making your own amazing mansions, castles, houses, spooky shacks, and more. Every chapter includes ideas for creating architectural elements like columns, doors, windows, and walls. The book includes helpful photography from every angle that shows you how to achieve the look, adapt it to your build, and make it your own.
---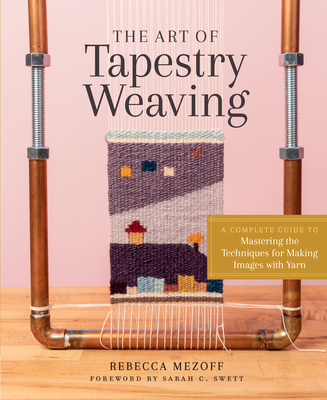 The Art of Tapestry Weaving: A Complete Guide to Mastering the Techniques for Making Images with Yarn
by Rebecca Mezoff, Sarah C. Swett (Foreword by)
Put aside those preconceptions of dusty, medieval tapestries hanging on castle walls! Tapestry weaving has a whole new look, and fiber enthusiasts of all levels are eager to try their hand at creating images with yarn. Rebecca Mezoff shares her techniques in this in-depth guide to every aspect of the process, from developing a color palette to selecting yarn, warping the loom, and weaving the image. Crafters can choose from inexpensive tabletop and hand-held looms to larger floor looms. Detailed step-by-step photos and inspiring examples make this a one-stop resource for tapestry weaving how-to.
---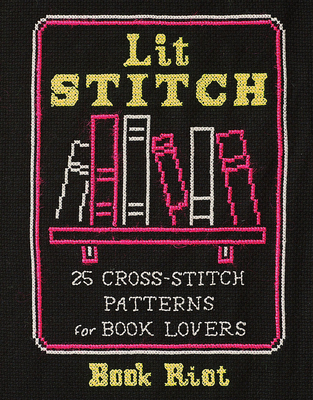 Lit Stitch: 25 Cross-Stitch Patterns for Book Lovers
by Book Riot

Inside Book Riot's Lit Stitch, you'll find a number of badass, bookish cross-stitch patterns. There are patterns for bookmarks, wall decor, and so much more. What better way to display your love for all things books than through your own cross-stitch literary themed art to hang on your wall, prop on your desk, or even gift to friends and family. Most of the patterns are beginner friendly and can be completed in a few hours--instant stitchification!
---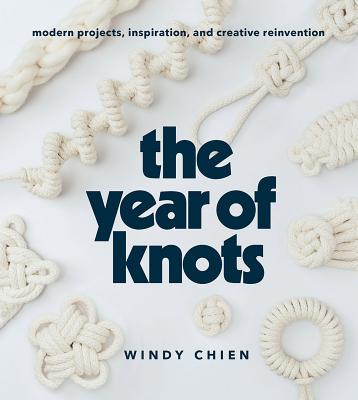 The Year of Knots: Modern Projects, Inspiration, and Creative Reinvention
by Windy Chien
Every day for a year, artist Windy Chien learned to tie a new kind of knot and shared the results on Instagram--revolutionizing knot art and reinventing her life and career in the process. The Year of Knots combines projects, tutorials, and transformative personal stories, all aimed at inspiring readers to make knotting--and creativity in general--part of a meditative daily practice. The knots in the book are gorgeously documented step-by-step. Some of the knotted projects include: a necklace, a dog leash, along with wall hangings and a hanging light.
---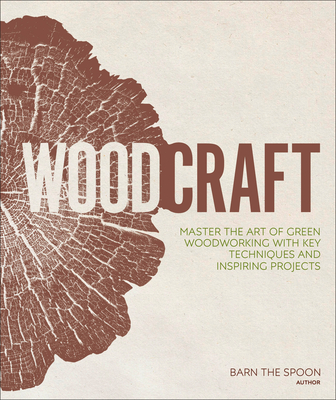 Woodcraft: Master the Art of Green Woodworking with Key Techniques and Inspiring Projects
by Barn the Spoon

Looking for a simpler way of working with wood? Create beautiful wooden objects from fresh green wood by becoming skilled in the crafts of whittling, ax-based furniture making, turning, and weaving. With green woodworking there's no need for costly materials and machinery. All you need to begin crafting is a log, an ax, and a hand knife. Learn to carve your own spoons, bowls, shrink boxes, and other objects; construct simple pieces of furniture; and weave with willow rods and birch bark. Woodcraft brings up-to-date a newly resurgent folk craft and makes it truly accessible to all. So, what are you waiting for? Get in touch with nature and find harmony working with your hands.
---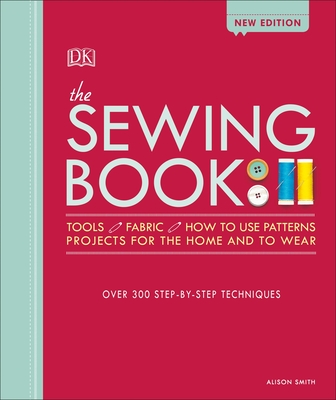 The Sewing Book: Over 300 Step-by-Step Techniques
by Alison Smith
This is your complete guide to sewing absolutely everything, from altering clothes to home decor. Fully illustrated and easy to use, this sewing book covers all the essential skills and techniques for successful hand and machine-sewing. It's a must-have for beginners and expert stitchers alike. Comprehensive step-by-step instructions cover everything from cutting out patterns to making sleeves and stitching hems. Accompanied by close-up photographs, clear instructions, and a glossary of sewing terminology to demystify even the trickiest technique. This book will help you advance from a sewing learner to a seasoned stitcher in no time.
---
For more book recommendations, make sure to follow us on social media @thirdplacebooks and @thirdplacebookskids!