Submitted by
Allie
on September 30, 2019 - 8:08pm
Dear Book Doctor,
I just graduated and am really missing school now that September is around the corner. Can you recommend some fun books to recapture the back-to-school spirit?
-Never Going Back to School
Dear Never Going Back to School,
Ah, September. The apples ripen, the leaves begin to change, and some of us load up our backpacks and head back to school. I'm sure you're not the only one going misty-eyed over the prospect of fresh new notebooks, a new wardrobe, and the endless possibilities of the new academic year.
Alas, school days end, and we weary grown-ups face an unremarkable September, unburdened by the anticipation and apprehension of a new quarter. Most of the time it's a relief to have made it through those years of self-discovery and experimentation. Inventing yourself and your future is hard! We earned our places as adults! But then along comes September, with its skittering leaves and its chilly evenings to ruin our peace. So come in, get comfortable, and let me prescribe some books to help ease you through that new-school-year nostalgia.
11 Campus Novels to Recapture the Feeling of Going Back to School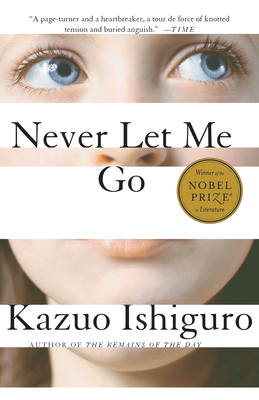 Never Let Me Go by Kazuo Ishigaru
Haisham is a small, elite boarding school tucked away in the remote English countryside. Like most schools, it has its share of complicated social structures. Unlike most schools, it has a series of very strange rules. This is a page-turning psychological mystery, but it also captures the intensity, wonder, confusion and claustrophobia of school days perfectly. This book is very much about the fierce loyalties and betrayals of early friendships. Plus it has that perfect, English-countryside boarding school aesthetic that will hopefully give you all the school you need.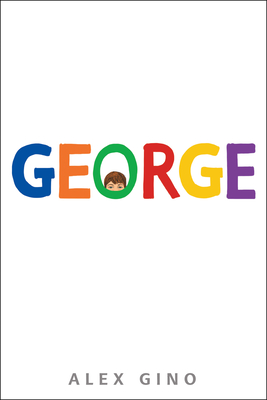 George by Alex Gino
A little girl desperately wants to play Charlotte in their class' production of Charlotte's Web. Unfortunately, her teacher won't even let her audition for the role -- because everyone erroneously believes that she is a boy. But George knows she isn't a boy, and she's devised a plan to show everyone who she is once and for all. Recommended for patients who need a reminder of their first triumphs of self-expression.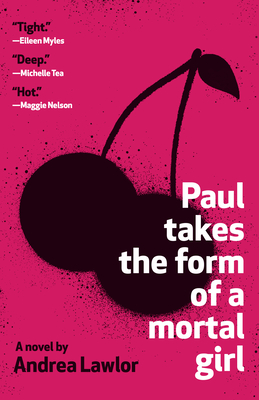 Paul Takes the Form of a Mortal Girl by Andrea Lawlor
It's 1993, and Paul, sometimes Polly, is 22, tends bar at the local gay club, makes zines and is a literal shapeshifter. Paul is not stably a man or a woman, troubling the boundaries of the various queer cultures he gains entry to. Read this book to experience the vibrancy of being in your early twenties, while also interrogating our tendency to neatly categorize people, and the people who fantastically explode categorization.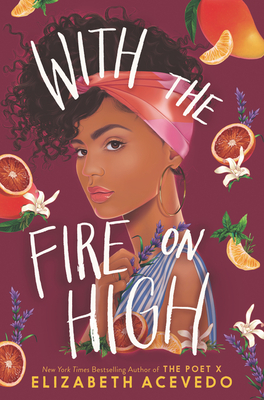 With the Fire on High by Elizabeth Acevado
Emoni is a high school senior, a talented cook and mother to a two-year-old baby girl. When she finds out her school is offering a challenging culinary arts class -- which culminates in a trip to Spain -- she has to decide how best to balance her responsibilities to her grandmother, her daughter and her own dreams. This book is about how passion and education create opportunities.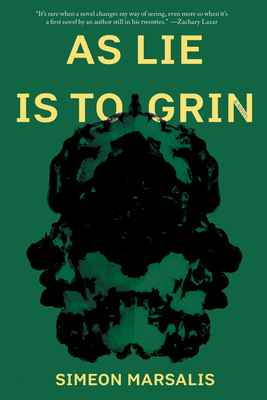 As Lie is To Grin by Simeon Marsalis
When David met his highschool girlfriend he told her that he lived with a drug-addicted single mother in Harlem, which was a lie. Now they've broken up and David is off to his freshman year at the University of Vermont where the lie about his identity haunts and nearly unhinges him. This book is about a young black man defining himself on his own terms against a backdrop of a very white North-Eastern university.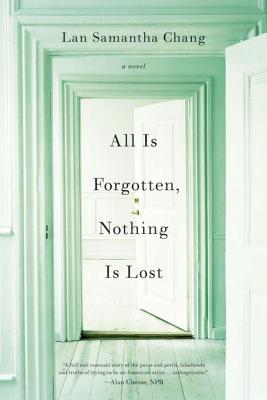 All is Forgotten, Nothing is Lost by Lan Samantha Chang
Lan Samantha Chang is Iowa Writers' Workshop's program director, so when she writes a book about academia, mentorship and the mission for perfect art, you can bet that she knows what she's talking about. I recommend this one for severe cases -- if you're desperate for the competition, thrill and agony of studying an art, this book will deliver.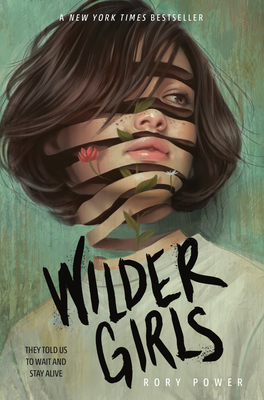 Wilder Girls by Rory Power
After the Raxter School for Girls was taken over by a mysterious disease called the Tox, the girls and their teachers have remained quarantined while the Tox has slowly changed their bodies. Hetty's right eye has sealed closed. Her friend has grown an extra, exterior spine. This book is about what happens when the systems you depend on utterly fail you and it will DEFINITELY cure you of any desire to go off to school.
Every Heart a Doorway by Seanan McGuire
This book is set at a home for people who have gone through portals into other worlds, and then found themselves unable to cope well with the realities of daily life after their magical adventures. It is also a slim book, perfect for treating sudden symptoms.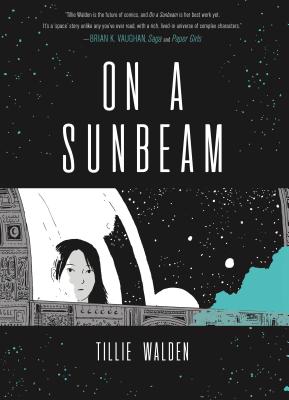 On A Sunbeam by Tillie Walden
Only half of this absolutely stunning graphic novel is actually set in a boarding school, but that half is so potent I trust it to cure any not-going-back-to-school-blues you may be feeling. Plus the half of this book that is not set in school is set in space. This so forget going to school and spend some time with an amazing crew on an amazing spaceship as they travel around the universe renovating ancient space ruins. Read this and you'll forget all about missing school.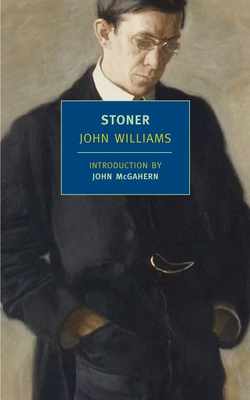 Stoner by John Williams
This is a quiet, thoughtful classic about a young man who goes to college for agrimony and becomes a literature professor instead. This is perfect for indulging any melancholy you might be feeling. Sometimes the best cure for something you're feeling is to feel it the whole way, so if you can't shake the ennui this might be just the book.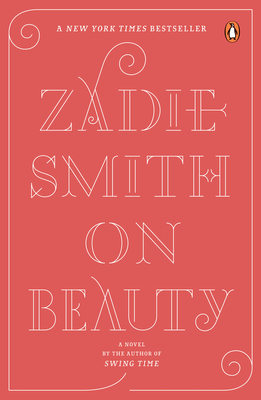 On Beauty by Zadie Smith
This is as much a family saga as it is a campus novel, but the campus provides such a perfect backdrop for the culture wars that are being explored in this novel. The characters are well educated, full of convictions, and decidedly self-delusional. This book is both hilarious and brilliant and will poke fun at any desire you have to embroil yourself back in college life.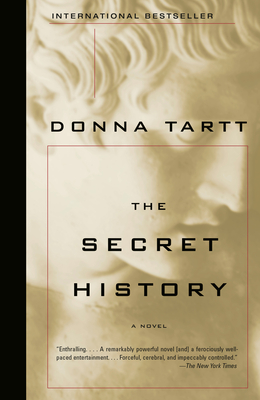 The Secret History by Donna Tartt
This is the final book because it will tackle your I-miss-school problem from every direction. It will indulge your every fantasy about what a New-England college experience should be, while at once making it the least desirable experience you can imagine. It has everything you could hope for from a campus novel: a close circle of complicated friends, difficult studies with idolized professors, the search for bacchic ecstasy -- and a heartless, grisly murder.
And with that our time has run out! Don't forget to fulfill your perscriptions, and as always, contact us with any symptoms you're experiencing and we'll see if we can't come up with a treatment plan. Leave a comment down below, or contact us on Twitter @thirdplacebooks. Doctor's orders!