Submitted by
Nicole R
on August 1, 2021 - 12:40pm
The first time I processed an internet order for an inmate, it came along with the following comment: "Please include the invoice or it will be marked as contraband." I looked at the book on the order, and it was a harmless enough title that it wasn't even significant to remember now. I processed the order with extra care to highlight the important details, including the inmate's number that the customer provided. I wanted to make sure it reached its destination without any issue.
I take this amount of care with every order we receive on our site, and if you've purchased a book for pickup or shipping from Lake Forest Park, you've probably seen my name at the end of your email confirmations once or a dozen times. I take care not only because I like to do my job well, but I like to make sure the people who took the time to order through us -- carefully combing through staff picks for a new favorite, or checking previous blog posts for gift inspiration -- have an experience similar to actually being *in* our bookstore. Their support creates my desire to ensure the best service. Also, as someone who loves books as much as she depends on them, I know the excitement that comes with getting that package in the mail and opening it up in anticipation of all the new pages to flip through or underline or dog-ear. It's a ritual of sorts, one that I feel is universal among people of the bookish persuasion.
It's a ritual that I know people in prisons practice too, as evidenced by the handwritten letters provided in Dear Books to Prisoners, a book published by the local organization that provides reading material to incarcerated people. A swathe of grateful inmates reached out to the organization to thank them for the titles the volunteers at Books to Prisoners took the time to send, meticulous with invoices and packaging to also ensure that the books reached their destination. Prisons are notorious for their fickleness, and if items aren't shipped to their exact standards, the books can be marked as contraband. Unfortunately, that means that sometimes the books get returned to their original sender, and sometimes they disappear into the void of the carceral system.
Last summer during the stay-at-home order due to Covid-19, and among protests and conversations regarding systemic racism and all the harm it has caused communities of color, I began picking up books to help unravel the knots of confusion and frustration in my mind, including books by authors like Angela Davis, Mariame Kaba, and Alex S Vitale. I wasn't the only one, either. A lot of people who are part of the TPB community also picked up the same books and more. Some people picked up books to escape the isolation of lockdown, unable to see friends or family in a safe way, but able to turn the time into reading of families, of friends, or fantastical worlds beyond the one we're currently a part of.
I bring all this up just to serve as a reminder that incarcerated people are just that - people. Human beings who desire to learn more about their surroundings and society, despite being isolated away from it. Human beings who desire to escape where they are, whether by learning a trade, reading a high fantasy novel, or creating a Dungeons and Dragons group for therapeutic purposes, something that my coworker Anje recently informed me about (another familiar name to anyone that has shopped at TPB.) Among my learning and unlearning of the carceral system and its history, and Anje's experience with Books to Prisoners as well as knowledge of the prison industrial complex, we both decided that now would be the time to showcase books featuring people who deserve to have their stories told, as well as the local organizations working to aid those people in any way they can.
---
Books:
---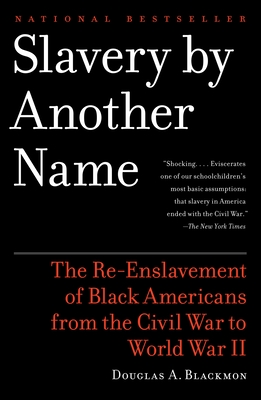 Slavery By Another Name: The Re-Enslavement of Black Americans from the Civil War to World War II
by Douglas A. Blackmon
This groundbreaking historical expose unearths the lost stories of enslaved persons and their descendants who journeyed into freedom after the Emancipation Proclamation and then back into the shadow of involuntary servitude shortly thereafter in "The Age of Neoslavery."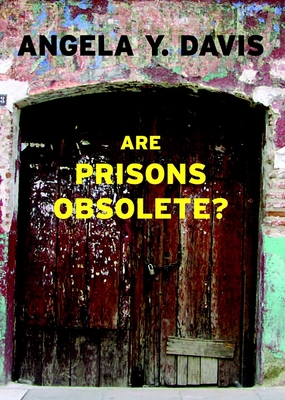 Are Prisons Obsolete?
by Angela Y. Davis
"In this extraordinary book, Angela Davis challenges us to confront the human rights catastrophe in our jails and prisons. As she so convincingly argues, the contemporary U.S. practice of super-incarceration is closer to new age slavery than to any recognizable system of 'criminal justice." —Mike Davis, author of Dead Cities and City of Quartz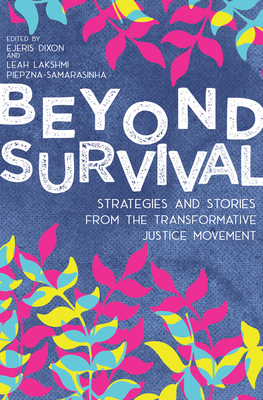 Beyond Survival: Strategies and Stories from the Transformative Justice Movement
by Ejeris Dixon (Editor), Leah Lakshmi Piepzna-Samarasinha (Editor)
Transformative justice seeks to solve the problem of violence at the grassroots level, without relying on punishment, incarceration, or policing. Community-based approaches to preventing crime and repairing its damage have existed for centuries. However, in the punative atmosphere of contemporary criminal justice systems, they are often marginalized and operate under the radar. Beyond Survival puts these strategies front and center as real alternatives to today's failed models of confinement and "correction."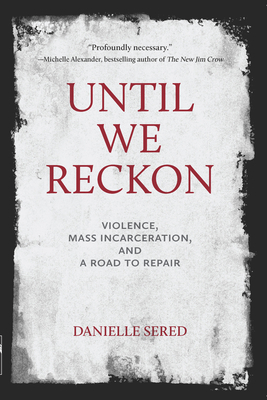 Until We Reckon: Violence, Mass Incarceration, and a Road to Repair
by Danielle Sered
The award-winning "radically original" (The Atlantic) restorative justice leader, whose work the Washington Post has called "totally sensible and totally revolutionary," grapples with the problem of violent crime in the movement for prison abolition.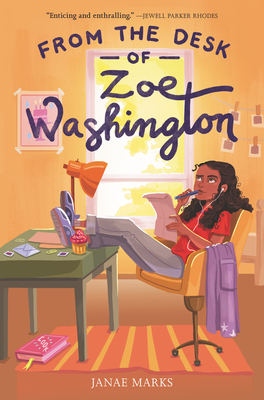 From the Desk of Zoe Washington
by Janae Marks
"This is one of those compulsively readable books that will have you bingeing the whole thing after finishing the first chapter. Not only does this book paint a rich picture of Zoe's life and the classic issues that arise in middle school (friendship fallouts, parent troubles, finding and pursuing interests), but it also clearly and carefully introduces readers to the injustices of modern incarceration and the prison complex's dependence on institutional racism, all without being heavy. A super enjoyable and informative triumph of a book." — Bookseller Niki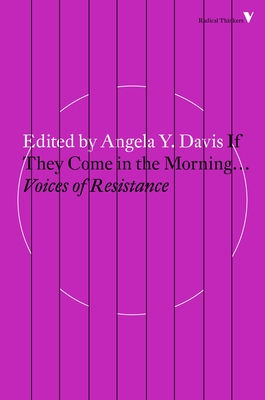 If They Come in the Morning...: Voices of Resistance
by Angela Y. Davis (Editor)
One of America's most historic political trials is undoubtedly that of Angela Davis. Opening with a letter from James Baldwin to Davis, and including contributions from numerous radicals such as Black Panthers George Jackson, Huey P. Newton, Bobby Seale and Erica Huggins, this book is not only an account of Davis's incarceration and the struggles surrounding it, but also perhaps the most comprehensive and thorough analysis of the prison system of the United State.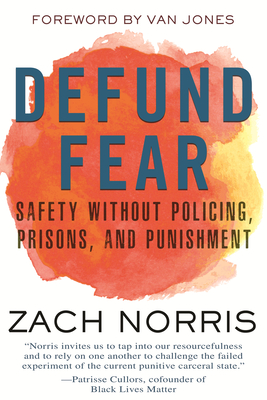 Defund Fear: Safety Without Policing, Prisons, and Punishment
by Zach Norris
A groundbreaking new vision for public safety that overturns more than 200 years of fear-based discrimination, othering, and punishment.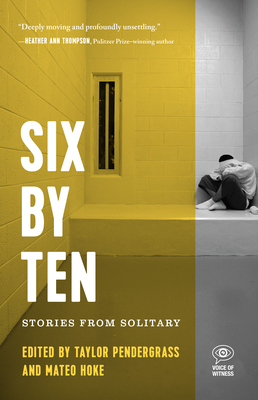 Six by Ten: Stories from Solitary
by By Taylor Pendergrass (Editor), Mateo Hoke (Editor)
Through stories from those subjected to solitary confinement, family members on the outside, and corrections officers, Six by Ten examines the darkest hidden corners of America's mass incarceration culture and illustrates how solitary confinement inflicts lasting consequences on families and communities far beyond prison walls.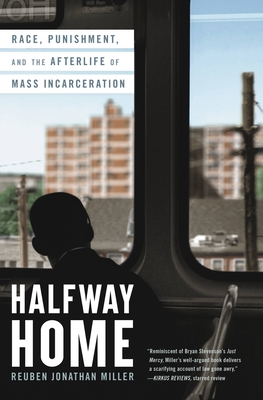 Halfway Home: Race, Punishment, and the Afterlife of Mass Incarceration
by Reuben Jonathan Miller
"In Halfway Home, Miller recounts the stories of men and women, who have served their time in the U.S. correctional system, and upon their release have fulfilled all the legal requirements, but are still kept on the fringes of society, struggling to find employment and housing at every turn. Miller weaves legal history into the personal stories, filling in the details of mass incarceration in this country. But this is also a very personal story for Miller, who recounts his own family's struggles with the legal system. It's the personal element to these tales and Reuben Miller's empathy with his subjects that makes this book so affecting." — Bookseller Mark B.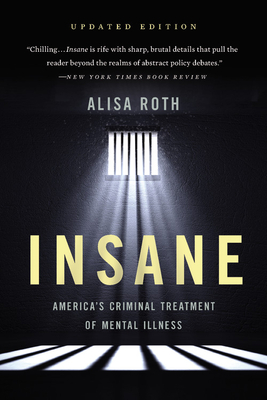 Insane: America's Criminal Treatment of Mental Illness
by Alisa Roth
America has made mental illness a crime. Jails in New York, Los Angeles, and Chicago each house more people with mental illnesses than any hospital. As many as half of all people in America's jails and prisons have a psychiatric disorder. One in four fatal police shootings involves a person with such disorders. In this revelatory book, journalist Alisa Roth goes deep inside the criminal justice system to show how and why it has become a warehouse where inmates are denied proper treatment, abused, and punished in ways that make them sicker.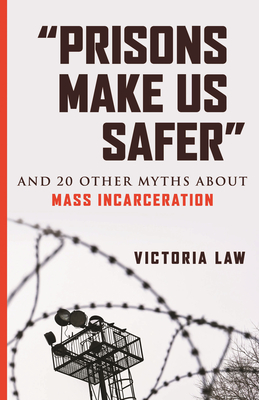 "Prisons Make Us Safer": And 20 Other Myths about Mass Incarceration
by Victoria Law
An accessible guide for activists, educators, and all who are interested in understanding how the prison system oppresses communities and harms individuals. The United States incarcerates more of its residents than any other nation. Though home to 5% of the global population, the United States has nearly 25% of the world's prisoners—a total of over 2 million people. This number continues to steadily rise. Over the past 40 years, the number of people behind bars in the United States has increased by 500%.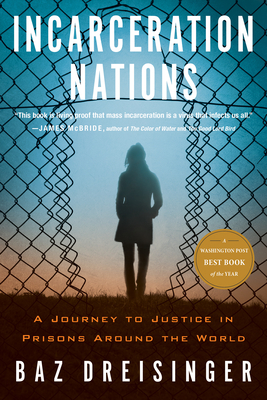 Incarceration Nations: A Journey to Justice in Prisons Around the World
by Baz Dreisinger
Beginning in Africa and ending in Europe, Incarceration Nations is a first-person odyssey through the prison systems of the world. Professor, journalist, and founder of the Prison-to-College-Pipeline program, Dreisinger looks into the human stories of incarcerated men and women and those who imprison them, creating a jarring, poignant view of a world to which most are denied access, and a rethinking of one of America's most far-reaching global exports: the modern prison complex.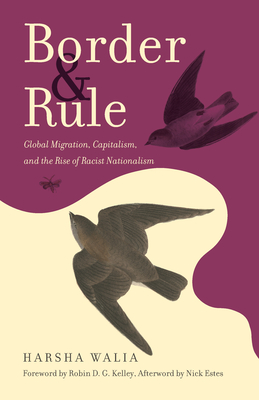 Border and Rule: Global Migration, Capitalism, and the Rise of Racist Nationalism
by Harsha Walia, Robin D. G. Kelley (Foreword by), Nick Estes (Afterword by)
In Border and Rule, one of North America's foremost thinkers and immigrant rights organizers delivers an unflinching examination of migration as a pillar of global governance and gendered racial class formation.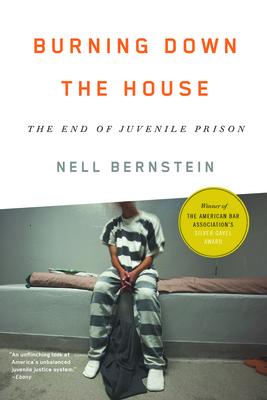 Burning Down the House: The End of Juvenile Prison
by Nell Bernstein
A landmark book, Burning Down the House sparked a national conversation about our inhumane and ineffectual juvenile prisons, and ultimately makes the radical argument that the only path to justice is for state-run detention centers to be abolished completely.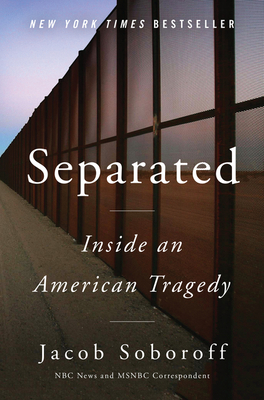 Separated: Inside an American Tragedy
by Jacob Soboroff
The award-winning NBC News correspondent lays bare the full truth behind the Trump administration's systematic separation of families at the US-Mexico border.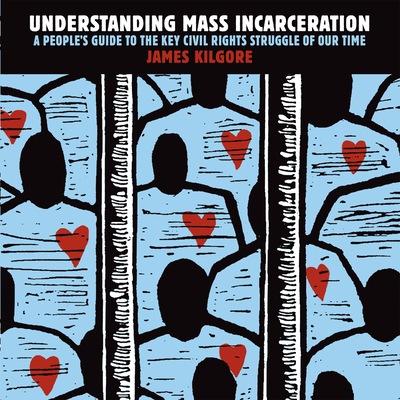 Understanding Mass Incarceration: A People's Guide to the Key Civil Rights Struggle of Our Time
by James Kilgore
A brilliant overview of America's defining human rights crisis and a "much-needed introduction to the racial, political, and economic dimensions of mass incarceration" (Michelle Alexander).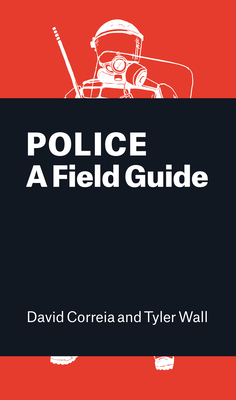 Police: A Field Guide
by David Correia, Tyler Wall
"How does the language we use when talking about law enforcement influence our perception of it? What do the police gain and what is obfuscated when we embrace euphemisms like "community policing", "body cavity search", or "quality of life crimes"? Using short, incisive chapters that each focus on a single term, David Correia and Tyler Wall have created a beautifully designed and user friendly glossary of the vocabulary of policing." — Bookseller Anje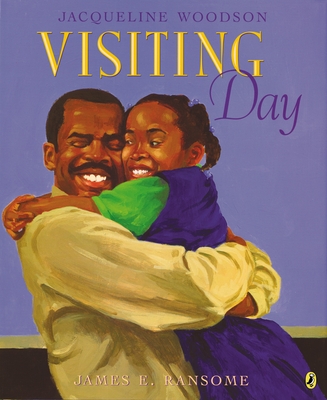 Visiting Day
by Jacqueline Woodson, James Ransome (Illustrator)
In this moving picture book from multi-award winning author Jacqueline Woodson, a young girl and her grandmother prepare for a very special day--the one day a month they get to visit the girl's father in prison.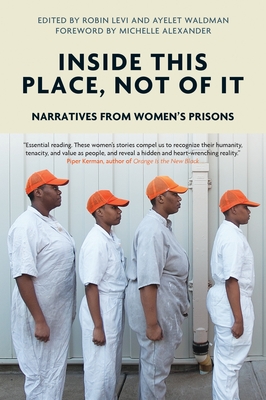 Inside This Place, Not of It: Narratives from Women's Prisons
by Ayelet Waldman (Editor), Robin Levi (Editor), Michelle Alexander (Foreword by)
Inside This Place, Not of It reveals some of the most egregious human rights violations within women's prisons in the United States. Here, in their own words, thirteen narrators recount their lives leading up to incarceration and their harrowing struggle for survival once inside.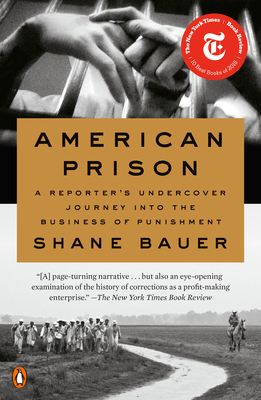 American Prison: A Reporter's Undercover Journey into the Business of Punishment
by Shane Bauer
"One of the best non-fiction books of the year. In alternating chapters that focus on past and present, Bauer elegently lays out the brutal history of for-profit prisons in America, and writes about his experience both as a former prisoner and working as a guard in the private prison industry. This is an essential read for anyone interested in criminal justice or law enforcement." — Bookseller Anje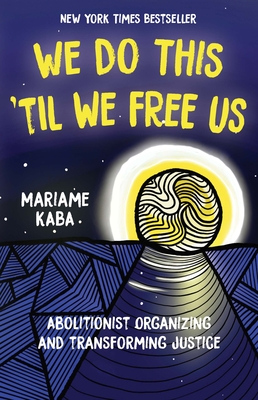 We Do This 'Til We Free Us: Abolitionist Organizing and Transforming Justice
by Mariame Kaba, Tamara K. Nopper (Editor), Naomi Murakawa (Foreword by)
"Abolitionist and activist Mariame Kaba has curated accessible essays about transformative justice and prison abolition. From R. Kelly to killer cops, Kaba explains the principles behind her work and how difficult it can be to break away from the punishment = justice mindset instilled within us. Every essay pushes for difficult conversations to have with yourself, but Kaba is there to remind you that "hope is a discipline", and that the beauty of abolition is held within the possibilities of a future that does not require the harmful relic of the prison industrial complex." — Bookseller Sarah C.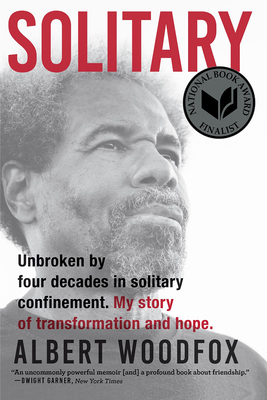 Solitary: A Biography
by Albert Woodfox
"In beautifully poetic language that starkly contrasts the world he's describing, Woodfox awes and inspires. He illustrates the power of the human spirit, while illuminated the dire need for prison reform in the United States. Solitary is a beautiful blend of passion, terror, and hope that everyone needs to experience."--Shelf Awareness (starred review)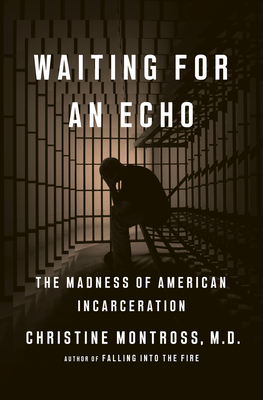 Waiting for an Echo: The Madness of American Incarceration
by Christine Montross
Waiting for an Echo is a riveting, rarely seen glimpse into American incarceration. It is also a damning account of policies that have criminalized mental illness, shifting large numbers of people who belong in therapeutic settings into punitive ones.
---
Resources & Ways to Help:
---
-Freedom Project WA // This organization strives to directly help incarcerated people by providing mindfulness and nonviolent communication programs behind bars, raising funds for mutual aid, and support for prisoners reentering society.
Freedom Project WA | Healing the trauma and dismantling the stigma of mass incarceration.
-Northwest Community Bail Fund // A regional organization that advocates for bail reform and uses donations to pay bail for marginalized members of our community who would otherwise spend their pretrial time in jail.
Northwest Community Bail Fund | (nwcombailfund.org)
-Northwest Immigrant Rights Project // The members of the immigrant community not only face the threat of imprisonment, but the fear of deportation. The NWIRP helps guide them through the complex system with legal assistance and community education.
Home | Northwest Immigrant Right Project (nwirp.org)
-Last Prisoner Project // While many companies make money off the cannabis industry, people still serve sentences for outdated drug offenses. This organization works towards drug policy reform as well as release and restoration for those harmed most by the War on Drugs.
Last Prisoner Project - Cannabis Reform Nonprofit
-Books to Prisoners // This local nonprofit focuses on providing free books to incarcerated folks through donations provided by the community, further promoting tools for literacy and self-empowerment, as well as bringing the outside world into an otherwise isolated existence.
Books to Prisoners – Mailing free books to incarcerated individuals since 1973
-Restore Justice // Founded by incarcerated folks, this organization challenges extreme and life sentences, and envisions a world that repairs harm with restorative justice.
Home - Re:Store Justice (restorecal.org)
Make sure to follow us on Instagram, Twitter, and Facebook for more recommendations and if you're looking for the audiobook version of any of these titles, you can head to Libro.fm where you can get audiobooks while still supporting Third Place Books.
Edited by Michelle & Nicole