Submitted by
kitri
on April 27, 2020 - 10:09am
I have dabbled in reading the Tarot for the last 8 years or so. I was attracted to the images long before someone first gave me a reading, but I was afraid that my very practical community would ridicule me for believing in the unseen. It took a couple bad relationships for me to get to know myself and accept my witchy tendencies. It took a growing emptiness inside of me to realize that I needed to go deeper than "face value" with the cards.
For the past near decade my dedication to the study of Tarot has waxed and waned depending on how well I'm caring for and listening to myself. Right now, I have been doubling down in my studies, partially because of my love affair with the deck I got for Christmas, and partially because I have the time, and let's face it: we're all looking for answers.
If you're skeptical—this may not be for you—but if you're skeptical and curious, what I'll tell you is this: When I started reading Tarot, what stood out to me most and has continued to be true for me was that it helped me separate from myself to be able to see the trees for the forest for the first time. I am a Virgo, and thus, a bit of a know-it-all and a busybody. If you give me a problem, I want to solve it. But I could never solve my own problems. With Tarot, suddenly I could see myself from the outside and understand where I was going wrong. I'm not looking at cards to know the future (although I've seen enough to believe it's possible). I believe Tarot can be therapeutic, although it should not take the place of therapy.
Tarot has become a balm to me. The imagery never stops being fascinating to me. The archetypes, the symbology, the vast differences and similarities between decks and interpretations. Whether you're interested in the ways Tarot can help you shift your gaze, the beautiful and fascinating stories the cards make up, fixing a creative block, or you're just interested in the pretty pictures, as I once was: here are a few books that may intrigue or help you.
---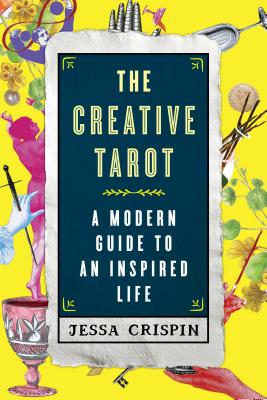 Creative Tarot by Jessa Crispin
If you're a creative person, this tarot book speaks your language. Crispin wrote this with creatives in mind, whether you're deep in a creative block, or trying to find a plot point to bring you from point A to point Z in your novel, you'll find something within to clarify, inspire, or motivate you. If you're simply looking for solid interpretations, you will find that as well as a unique format. She orders the interpretations numerologically, so instead of grouped by suit you can see the similarities and meanings of the numbers, which I had never truly understood until I saw them laid out in front of me. Also included are fun media suggestions for each card: to read/listen to/view/meditate upon, which will further your understanding of the card's full meaning.
---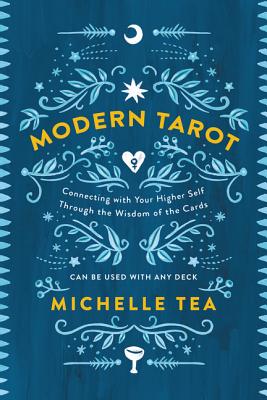 Modern Tarot by Michelle Tea
I love this truly modern version of an absolute Tarot primer. Tea is very inclusive in her language, which is very refreshing. She includes real world examples and anecdotes that are a far cry from the sometimes incomprehensible, esoteric or altogether wishy washy language that is used in many of the older books you might find. When I find a card difficult to interpret, 9 times out of 10, I will go to Michelle because of her frank language and relatable life applications for each card. She also follows up each card with a ritual to help you embody them, which adds her own little DIY-punk-witch touch that I find incredibly charming.
---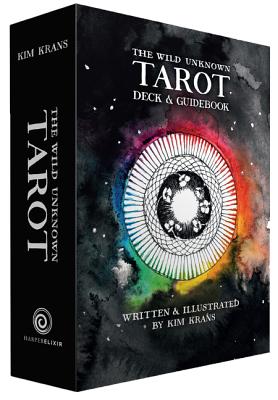 The Wild Unknown Tarot Deck and Guidebook by Kim Krans
This is a solid, trustworthy and appealing deck. The illustrations are bright and evocative. Though simpler than many decks, I feel the pared down aesthetic works in its favor in that the cards are more open to interpretation. The guide included is insightful and thorough. There is a matching journal which is brilliant; a blank book or guided journal such as this is indispensable to me while I'm learning.
---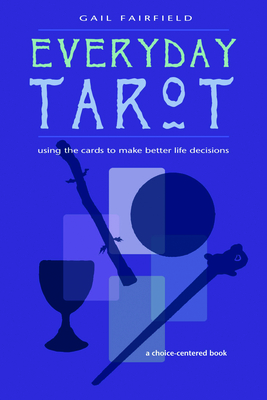 Everyday Tarot by Gail Fairfield
Formerly (perhaps better) titled Choice Centered Tarot, this book focuses on the psychology behind the cards. It lives on my coffee table and I love opening to a random page and learning something surprising. Great for those who look at Tarot through the eyes of a scientist.
---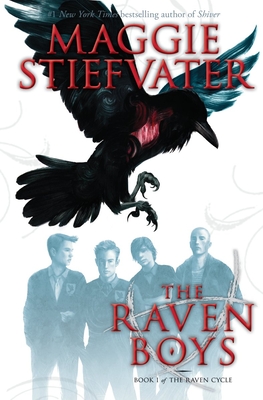 The Raven Cycle by Maggie Stiefvater
YA fantasy quartet in which Tarot plays a major role. I haven't read this series, but I know that Stiefvater reads the Tarot, even creating her own deck. Of these books, Halley from Ravenna says "This series is a wild ride from start to finish. Blue, daughter of a clairvoyant, is not your typical heroine tasked with saving the world while batting away unnecessary romantic subplots. As the only non-psychic in a house full of mysticism, Blue is just trying navigate an already complicated life. But try as she might, she's still sucked into the world of prophecies and ancient kings thanks to a group of renegade boys from the local prep school."
---
The Castle of Crossed Destines by Italo Calvino
A literary classic and a Tarot fiction icon, this is the tale of travelers trapped in a remote castle who have only two decks of Tarot cards to communicate. Fantastical short stories tied together with this conceipt, including black and white illustrations of the cards.
---