Submitted by
Allie
on November 10, 2019 - 8:00pm
Dear Book Doctor,
I'm in the middle of my first National Novel Writing Month and I knew it would be hard, but I didn't know it would be THIS hard! How am I supposed to last the month?
Sincerely,
Weary Writer

Dear Weary Writer,
First of all, YES, in this house we LOVE National Novel Writing Month! A bunch of Third Place Booksellers are participating too (for better or for worse). We're all in the trenches together!
Second of all, I have no idea how to write a novel. We're all learning as we go. I can, however, recommend books about writers, or books about writing, or books about books. A sort of Nanowrimo survival booklist, to carry us through the month.
For those of you that have no idea what I'm talking about, November is National Novel Writing Month, which is exactly what it says on the tin. The goal is to write a novel (or 50,000 words of a novel) over the course of November. It is infamously difficult, enormously fun, and, best of all, done in good company. In 2018, 403,542 people participated! So if you ever wanted to write a novel November is a good month to get started!
At this point though, we're maybe a third of the way through and the shine is maybe starting to wear off your novel. It's hard! Why is writing so hard? Luckily for all of us, there are plenty of examples of how to do it well. So, pour yourself a cup of tea, read just a few lines from one of these, take some deep breaths and keep writing!
13 Books to Help You Survive NaNoWriMo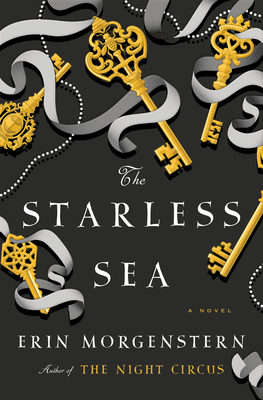 The Starless Sea by Erin Morgenstern
This book is a book-lovers paradise. It'll take you deep into the most wonderful library you can imagine. It is a book about the magic of stories, and also the most magical story I've read all year. If your creative well runs empty, this book will fill it. Ingest immediately for instant inspiration.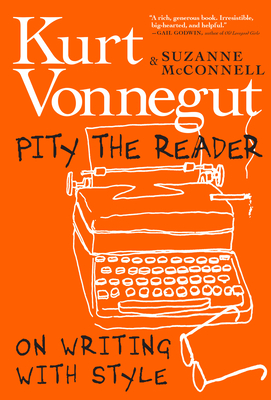 Pity the Reader by Kurt Vonnegut and Suzanne McConnell
Suzanne McConnell was a student of Vonnegut's in the late sixties and has since established herself as an author, editor and writing teacher in her own right. In this book she draws on — and freely annotates — Vonnegut's writing to give us a full understanding of a master's view on inspiration, mechanics and writing professionally, in his own words and from a student who knew him very well. It is part memoir, part instruction manual and will certainly help you on your NaNo journey.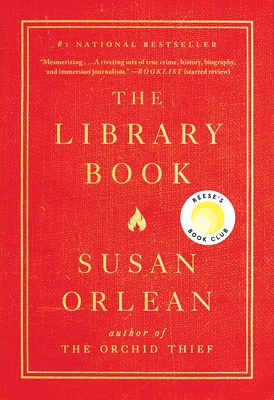 The Library Book by Susan Orlean
This is a book about the catastrophic LA public library fire in 1986, which destroyed 400,000 library books and damaged 700,000 more. Thirty years later, it's unclear as to whether someone started the fire intentionally -- and if someone did, who was it? This starts as investigative journalism, and becomes a love letter to libraries, librarians, and, of course, to books.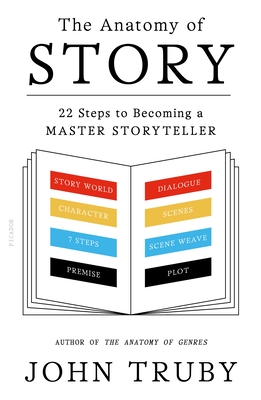 The Anatomy of Story by John Truby
This is actually directed towards screenwriters, but the advice is so sound and structural I would confidently recommend it to any fiction writer. He walks you through establishing characters and themes in a way that is very practical and useful. The emphasis is on how to connect every aspect of your story so that it carries the weight you want it to, and it's very insightful.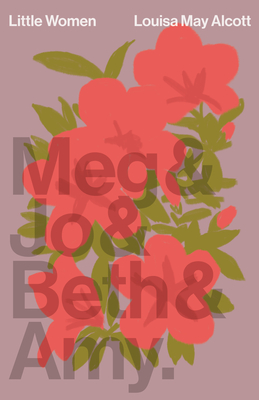 Little Women by Luisa May Alcott
I always try to prescribe a classic, and this time around there were a few classics I was excited about, but I landed on Little Women for two reasons: 1. The obvious. The movie is coming out soon, and it's time to give this a reread. 2. The scene at the very beginning when Amy throws Jo's manuscript in the fire fills me with a deep abiding rage and dread, which sometimes is exactly the fuel a novel needs.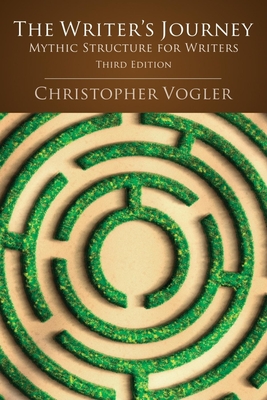 The Writer's Journey: Mythic Structure for Writers by Christopher Vogler
For people interested in myths, fairytales and dreams, this book explores the roots of stories, and the structures which all stories share. It's practical and instructional as well as theoretical, so I prescribe this for anyone wondering about their story's place in the universe.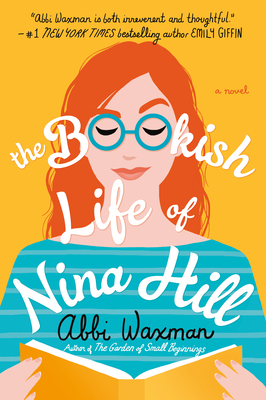 Bookish Life of Nina Hill by Abbi Waxman
Nina Hill is a book lover and trivia nerd who likes to keep her social life as quiet as possible. What more does she need than her books? Except then the father she never knew dies, and she discovers she has a big extended family -- all excited to meet her. Add to that a trivia teammate who's maybe after something more romantic than friendship and Nina is in way over her head. This is sweet and charming and full of book love -- and also a solid reminder that books aren't the only important thing in life.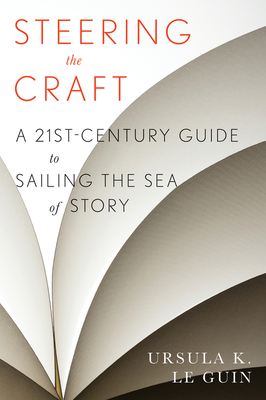 Steering the Craft by Ursula K Le Guin
This book came out of a class the author taught in the 90s that was all about the nuts and bolts of writing. It says specifically in the introduction that she designed the class for people who are already serious about writing, so if you've already put in some hours into honing your craft and don't need beginner's advice at this point, this is the book I'd prescribe. It's sleek and instructive and Ursula K Le Guin is a genius.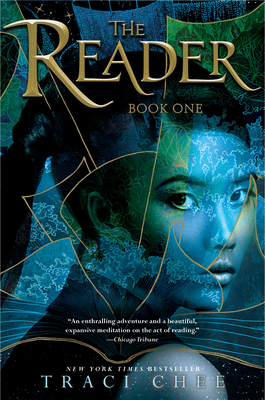 The Reader by Traci Chee
Sefia lives in an illiterate society where reading is forbidden. When her aunt is kidnapped and none of the survival skills Sefia was taught can help her find where she was taken, Sefia is forced to consider the strange object her father left behind when he was murdered; an object Sefia is beginning to understand is a book. I would prescribe this book to anyone who needs some swashbuckling action to get their blood flowing -- and to be reminded of the power of written words.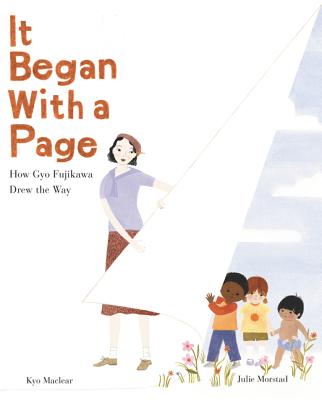 It Began With a Page by Kyo Maclear & Julie Morstad
Kids books are perfect for NaNo season because they're short and to the point. More time for writing! This book is about Gyo Fujikawa, a Japanese American children's book writer and illustrator who, in the '60s, fought to include racial diversity in her books, despite her publishers resistance. Nothing is more rejuvenating than reading about authors who fought for their work and won spectacularly. Also, the illustrations are beautiful.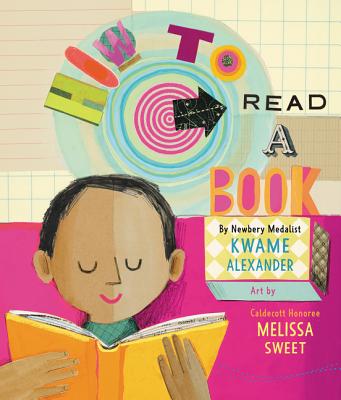 How To Read a Book by Kwame Alexander & Melissa Sweet
This book is an illustrated poem Kwame Alexander wrote for World Read Aloud Day in 2010. The poem alone is this bright, explosive, luxurious love-letter to reading, and Melissa Sweet's amazing, multi-media illustrations bring it all the way to life. You'll find this in the kid's section but it's for anyone who loves reading — and it's the perfect balm for any mid-NaNo despair you might be feeling.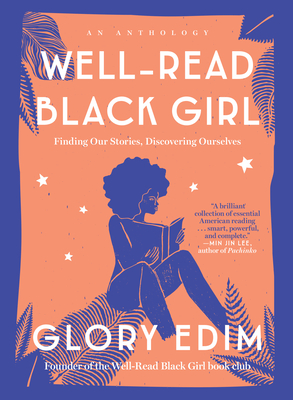 Well-Read Black Girl by Glory Edim
This is a collection of essays by black women writers about the importance of seeing yourself in fiction, regardless of who you are or where you came from. We all remember the books that make us feel seen and understood. These essays are a solid reminder of how radical it can be to tell a story, and how vital.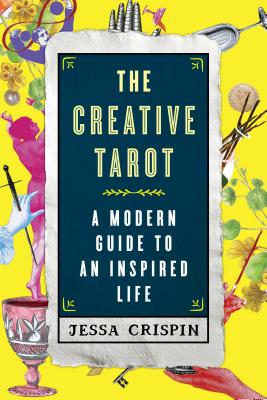 Creative Tarot by Jessa Crispin
Finally, if you're in really dire straits, let the cards decide! This is a tarot book specifically designed to help artists and writers on their creative journey and is full of practical guidance. I'd prescribe this book to anyone who wants to explore their process in a new way, but especially for the NaNo novelist on the brink of giving up, for those of you facing the darkest moments of your NaNovel's life: this is the NaNoWriMo Emergency Room I have for you. Let fate decide your novel's outcome. What have you got to lose?
That should about do it! Good luck WriMos, write on! Take your vitamins, write your sloppy first drafts, and as always, leave a comment or tweet us @ThirdPlaceBooks with your symptoms and we'll see about a treatment. Doctor's orders!