Submitted by
Nicole R
on August 25, 2021 - 8:01pm
There's just something special about a new title from Milkweed, Graywolf, or Tin House — to name only a few of the groundbreaking independent publishers operating today. I find myself mulling over the beautiful covers, eager to crack the spine without cracking the spine. Some of my favorite books have been published by indie presses, such as Aimee Nezhukumatathil's World of Wonders from Milkweed and Carmen Maria Macahdo's Her Body and Other Parties from Graywolf. Copper Canyon Press is also a favorite, publishing poetry books a mere hop, skip, and a jump away from Seattle in Port Townsend, WA. I mean, how cool is it that in this small, nondescript white building in Fort Worden State Park they birthed Ocean Vuong's beautiful and wildly popular debut collection, Night Sky with Exit Wounds! And these are just some of the indie press titles we have available at Third Place Books.
So what is an indie press? They are a press that publishes independently of the Big 5 publishing conglomerates or corporations (Penguin Random House, HarperCollins, Hachette, Macmillan, and Simon & Schuster - soon to be the Big 4 as PRH is planning to acquire S&S). Some indie presses are distributed by these bigger publishers but they still have all the control over their content. Partnering with these larger publishers means they have access to more extensive resources, like sales representatives, and can use them for warehouse storage and distribution. Indie presses will generally have an annual turnover under $50 million a year and only publish between 20 - 30 titles a year. As these operations tend to have smaller profit margins and put out less titles, they generally have a more specific mission, like emphasizing voices ignored by the mainstream (Akashic Books) or publishing literature in translation (New Directions).
Why are indie presses important? I would say that they're important the same way that independent bookstores are important. Large conglomerates have different priorities and more corporate methods whereas indie presses are able to operate on their own terms and can choose to highlight stories that are often overlooked by the mainstream publishing process. Which allows indie presses to work on projects they really believe in and you can tell. In February, LitHub started a series where they conduct interviews with indie presses. One interview was with the Columbus-based press/bookstore/cafe, Two Dollar Radio. You can hear the love and care the family-run press, that published Hanif Abdurraqib's widely popular first collection They Can't Kill Us Until They Kill Us, has for their small but significant place in the book industry. "[B]eing able to work for ourselves on projects that we are genuinely passionate about, with authors who excite and inspire us, all feels incredibly fortunate and thrilling." That's exactly what makes small presses so valuable.
As a local independent bookstore, we love highlighting other small and independent operations. So next time you're shopping in our Lake Forest Park store, be sure to check out our dedicated Small Press display (near our Staff Pick shelves) that showcases the latest and greatest from indie publishers. And I challenge you to start looking at the spines of your books. You might start noticing the different colophons (the publisher's emblem) and recognizing the different publishers. It's a small thing that I hadn't paid too much attention to before but it can be a really interesting little window into the world of publishing. I hope you enjoy perusing the list below to learn more about some of our favorite indie press titles. Happy reading!
Written by Emily S.
Edited by Nicole & Spencer
---
---
About: An independent publisher of innovative non-fiction since 1985. Their list ranges widely across art and visual culture, Asian culture, biography, food history, general history, music, natural history, philosophy, politics and popular science. Located in Islington, London, England.

Book Rec: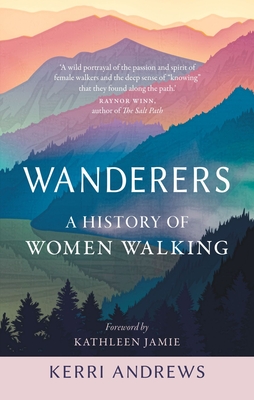 Wanderers: A History of Women Walking
by Kerri Andrews, Kathleen Jamie (Foreword by)
Offering a beguiling view of the history of walking, Wanderers guides us through the different ways of seeing—of being—articulated by ten pathfinding women writers.
---
---
About: Columbia University Press has a large publication record in climate science, critical theory, East Asian studies, film, global politics, literature, sociology, social work, and business. Located in New York City, NY.

Book Rec: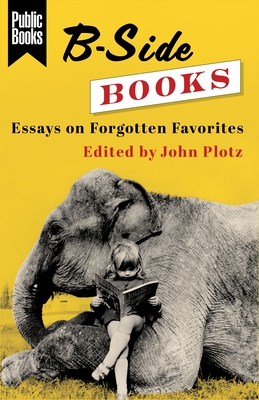 B-Side Books: Essays on Forgotten Favorites
by John Plotz (Editor)
What do you do when a book that you love has been neglected or dismissed by everyone else? In B-Side Books, leading writers, critics, and scholars show why their favorite forgotten books deserve a new audience.
---
---
About: Graywolf Press is a nonprofit literary publisher of poetry, fiction, nonfiction, and work in translation. Located in Minneapolis, Minnesota.

Book Rec: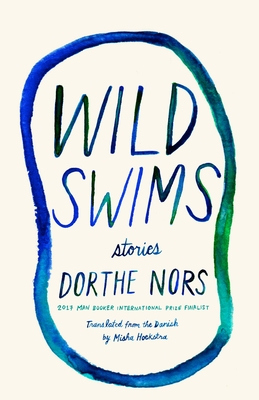 Wild Swims: Stories
by Dorthe Nors, Misha Hoekstra (Translated by)
In fourteen effervescent stories, Dorthe Nors plumbs the depths of the human heart, from desire to melancholy and everything in between. Wild Swims expands the borders of Nors' gaze, following people as they travel through Copenhagen, London, Los Angeles, Minneapolis, and elsewhere.
---
---
About: University of California Press publish books and journals that shift paradigms in the arts, sciences, humanities, and social sciences, with a focus on social justice. Their work amplifies bold, diverse perspectives and inspires critical thought and action. Located in Berkeley, CA.

Book Rec: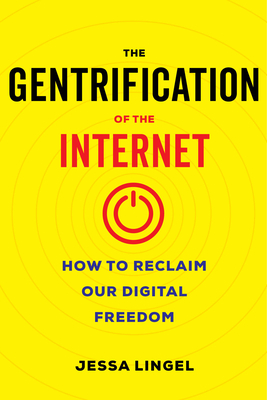 The Gentrification of the Internet: How to Reclaim Our Digital Freedom
by Jessa Lingel
The Gentrification of the Internet argues that much like our cities, the internet has become gentrified. Jessa Lingel uses the politics and debates of gentrification to diagnose the massive, systemic problems blighting our contemporary internet. Lingel also outlines actions that internet activists and everyday users can take to defend and secure more protections for the individual and to carve out more spaces of freedom for the people online.
---
---
About: The editorial interests of Vanderbilt University Press include most areas of the humanities and social sciences, as well as health care and education. They also publish local books and music for the general public. Located in Nashville, TN.

Book Rec: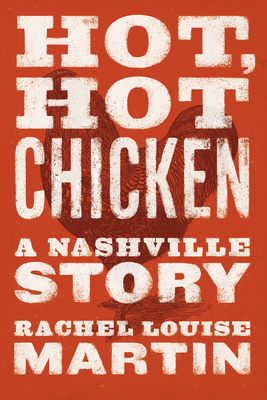 Hot, Hot Chicken: A Nashville Story
by Rachel Louise Martin
Hot, Hot Chicken recounts the history of Nashville's Black communities through the story of its hot chicken scene from the Civil War, when Nashville became a segregated city, through the tornado that ripped through North Nashville in March 2020.
---
---
About: Akashic Books is a Brooklyn-based independent company dedicated to publishing urban literary fiction and political nonfiction by authors who are either ignored by the mainstream, or who have no interest in working within the ever-consolidating ranks of the major corporate publishers. Located in Brooklyn, NY.

Book Rec: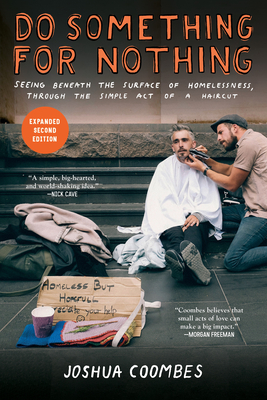 Do Something for Nothing: Seeing Beneath the Surface of Homelessness, Through the Simple Act of a Haircut
by Joshua Coombes
Through the simple act of a haircut, readers are taken on a geographical and emotional journey into the lives of humans experiencing homelessness in different cities across the world.
---
---
About: Patagonia Books publihses books focused on wilderness, wildlife, and outdoor sports and with the goal that each book inspires readers and restores their connection with the natural world. Located in Ventura, CA.

Book Rec: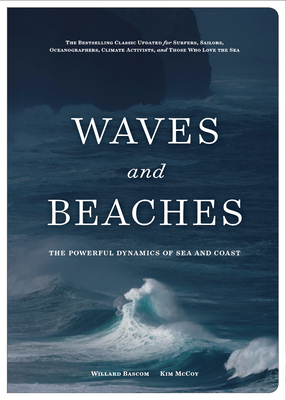 Waves and Beaches: The Powerful Dynamics of Sea and Coast
by Kim McCoy, Willard Bascom
As well as students, surfers, and the general public, this updated edition of a beloved classic is an essential handbook for climate scientists and ocean activists, providing clear explanations and detailed resources for the constant battle to preserve the shore.
---
---
About: Milkweed Editions is an independent publisher of literary fiction, nonfiction, and poetry. Their mission is to identify, nurture, and publish transformative literature, and build an engaged community around it. Located in Minneapolis, MN.

Book Rec: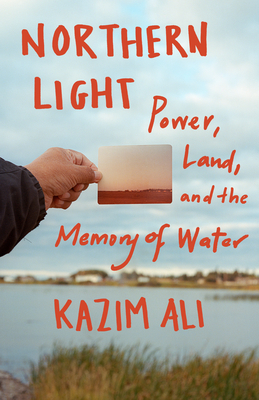 Northern Light: Power, Land, and the Memory of Water
by Kazim Ali
When Kazim Ali goes searching for a community that he lived in for several years as a child, he instead finds the local Pimicikamak community. Over the course of a week, he participates in community life, speaks with Elders and community members, and learns about the politics of the dam from Chief Cathy Merrick. In building relationships with his former neighbors, Ali explores questions of land and power―and in remembering a lost connection to this place, finally finds a home he might belong to.
---
---
About: Biblioasis is a literary press committed to publishing the best poetry, fiction and non-fiction in beautifully crafted editions. Located in Windsor, ON, Canada.

Book Rec: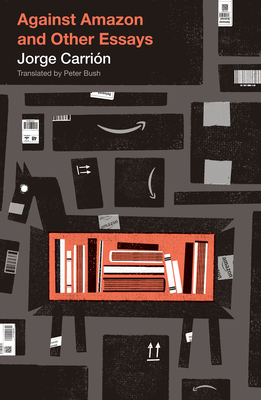 Against Amazon: And Other Essays (Biblioasis International Translation #30)
by Jorge Carrión, Peter Bush (Translator)
Picking up where the widely praised Bookshops: A Reader's History left off, Against Amazon and Other Essays explores the increasing pressures of Amazon and other new technologies on bookshops and libraries.
---
---
About: New Directions publishes across all genres and represents not only American writing, but also a considerable amount of literature in translation from modernist authors around the world. Located in New York City.

Book Rec: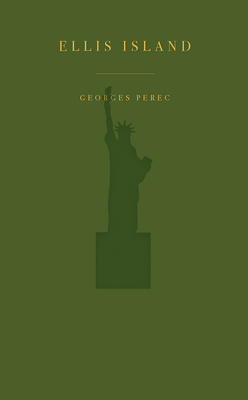 Ellis Island
by Georges Perec, Harry Mathews (Translated by), Mónica de la Torre (Afterword by)9780811229548
Georges Perec, employing lyrical prose meditations, lists, and inventories, conjures up the sixteen million people who, between 1890 to 1954, arrived as foreigners and stayed on to become Americans.
---
---
About: Coach House Books publishes innovative fiction, poetry, film and drama, and select non-fiction, including a series of books about Toronto. Located in Toronto, Canada.

Book Rec: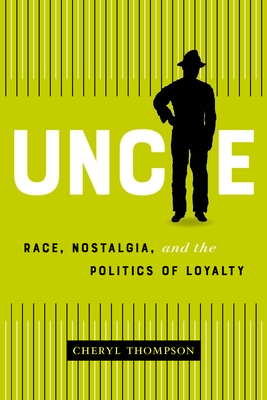 Uncle: Race, Nostalgia, and the Politics of Loyalty
by Cheryl Thompson
From martyr to insult, how "Uncle Tom" has influenced two centuries of racial politics. In Donald Trump's post-truth America, where nostalgia is used as a political tool to rewrite history, Uncle makes the case for why understanding the production of racial stereotypes matters more than ever before.
---
---
About: Bodleian Library Publishing cover a wide range of subjects, including titles related to their exhibitions, illustrated and non-illustrated books, facsimiles, children's books and stationery. Located in Oxford, England.

Book Rec: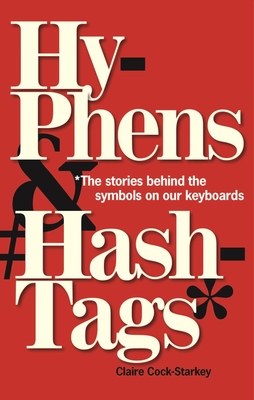 Hyphens & Hashtags*: *The stories behind the symbols on our keyboard
by Claire Cock-Starkey
Hyphens & Hashtags casts a well-deserved spotlight on these deceptively simple marks, whose handy knack for conveying meaning in simple shorthand can marshal our sentences, clarify a calculation, or add some much-needed emotion to our online interactions.
---
---
About: Microcosm Publishing & Distribution is a vertically integrated publishing house that emphasizes skill-building, showing hidden histories, and fostering creativity through challenging conventional publishing wisdom with books and zines about DIY skills, food, bicycling, gender, self-care, and social justice. Located in Portland, OR.

Book Rec: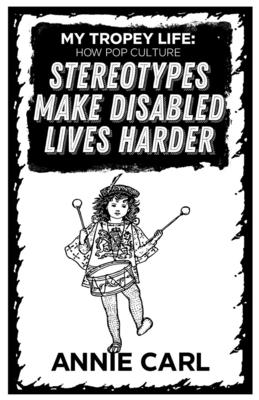 My Tropey Life: How Pop Culture Stereotypes Make Disabled Lives Harder
by Annie Carl
Annie writes with incisive wit and insight about what it's like to be disabled in an able-bodied world. She walks us through the stereotypical portrayals of disabled people in books and movies--the "inspirational" people, the miracle cures, the monsters and villains--and shows how these stereotypes play out in real-life interactions, from rude stares and patronizing comments to the institutionalization, marginalization, and even murder of people with disabilities. She also writes about positive representation of disabilities in pop culture and ends with a call to action for a cultural shift.
---
---
About: The Feminist Press publishes books that ignite movements and social transformation. They specialize in an array of genres including cutting-edge fiction, activist nonfiction, literature in translation, hybrid memoirs, children's books, and more. Located in New York City, NY

Book Rec: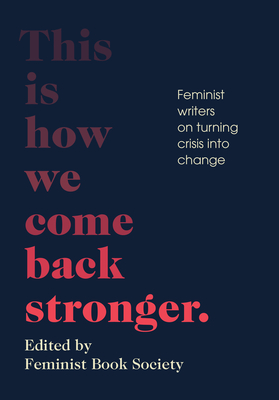 This Is How We Come Back Stronger: Feminist Writers on Turning Crisis Into Change
by The Feminist Book Society (Editor), Lisa F. Taddeo (Contribution by), Layla Saad (Contribution by)
In essays, short fiction, poetry, and more, writers respond to the personal and the political in the time of pandemic. This Is How We Come Back Stronger provides an essential feminist perspective on how we might move forward--and reminds us that, despite it all, we are not alone.
---
---
About: The New Press amplifies progressive voices for a more inclusive, just, and equitable world. As a nonprofit public-interest publisher, they work to facilitate social change, enrich public discourse, and defend democratic values. Located in New York, NY.

Book Rec: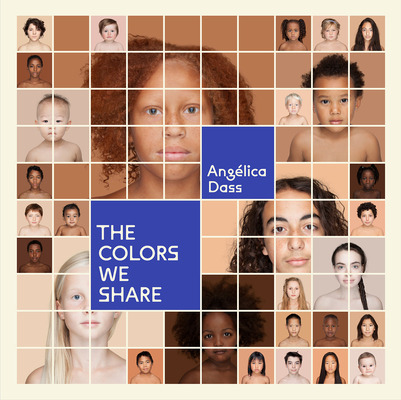 The Colors We Share
by Angélica Dass
Made for young readers, six and up, this book features portraits that celebrate the diverse beauty of human skin. Through a playful and dynamic layout, The Colors We Share encourages looking, questioning, and thinking bigger--inviting us to think about race, and our common humanity, in a new way.
---
---
About: Melville House is an independent publisher known for their fiction, non-fiction, poetry, and international writers in translation. Located in Brooklyn, NY.

Book Rec:

Shirley Chisholm: The Last Interview: and Other Conversations
by Shirely Chisholm, Barbara Lee (Introduction by)
When Shirley Chisholm announced her candidacy for the democratic presidential nomination in 1972, she became the first Black candidate for a major party's nomination. In this collection of interviews stretching from her first major profile to her final interview, she reveals how her disciplined and demanding childhood and the expectations placed on her by the public shaped her into a force of nature and the ultimate people's politician.
---
---
About: Verso Books is the largest independent, radical publishing house in the English-speaking world, publishing one hundred books a year.

Book Rec: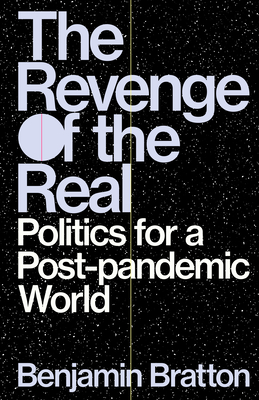 The Revenge of the Real: Politics for a Post-Pandemic World
by Benjamin Bratton
COVID-19 exposed the pre-existing conditions of the current global crisis. The Revenge of the Real envisions a new positive biopolitics that recognizes that governance is literally a matter of life and death. We are grappling with multiple interconnected dilemmas—climate change, pandemics, the tensions between the individual and society—all of which have to be addressed on a planetary scale. In this way, we can build a society based on a new rationality of inclusion, care, and prevention.
---
---
About: Publisher of award-winning books of literary fiction, nonfiction, and poetry; home to a renowned workshop and seminar series; and partner of a critically acclaimed podcast, Tin House champions writing that is artful, dynamic, and original. Located in Portland, OR.

Book Rec: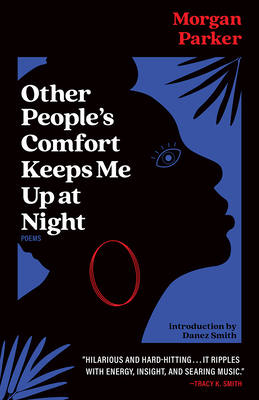 Other People's Comfort Keeps Me Up at Night
by Morgan Parker, Danez Smith (Introduction by)
This is a reissue of her first poetry collection that started her award-winning career. Parker's words dance amidst pain and reality television, Gwendolyn Brooks and Jay-Z. My favorite: "The World Is Beautiful but You Are Not in It"
---
---
About: Quirk Books publishes a highly curated list of entertaining, enlightening, and strikingly unconventional books for adults and children in a number of genres and categories. Quirk's books are distributed worldwide by Penguin Random House. Located in Philadelphia, PA.

Book Rec: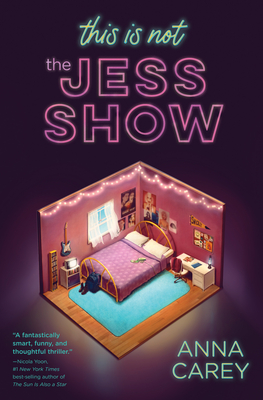 This Is Not the Jess Show
by Anna Carey
"This young adult foray offers up surprising plot twists that keep you riveted and reading quickly, with the clever unfolding plot paralleling Jim Carey's The Truman Show." — Mom Central
---
---
About: Wave Books is an independent poetry press dedicated to publishing exceptional contemporary poetry, poetry in translation, and writing by poets. The press was founded in 2005, merging with established publisher Verse Press. Located in Seattle, WA.

Book Rec: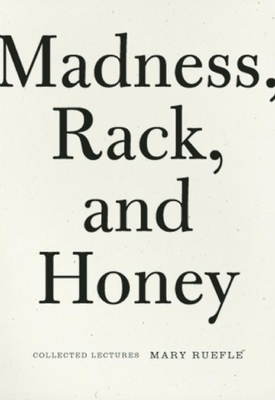 Madness, Rack, and Honey: Collected Lectures
by Mary Ruefle
Wave puts out beautiful books, inside and out. Using quality paper and taking it back to black and white, the covers are minimalist but striking. Ruefle also captures this in her collection of lectures that are at times funny and charming as well as insightful and profound.
---
---
About: Cicada Books is a New York Times Award winning children's publisher that specializes in beautiful, high-end books for kids aged 4-11. This includes activity books, picture books and non-fiction. Located in London, England.

Book Rec: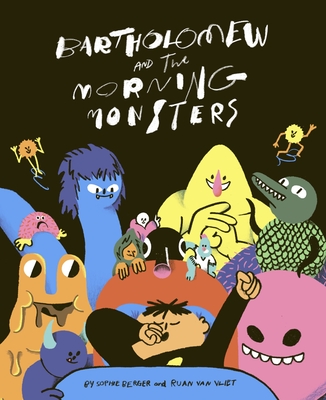 Bartholomew and the Morning Monsters
by Sophie Berger, Ruan Van Vliet (Illustrator)
"Full of superb artwork and with a playful storyline, this is yet another brilliant publication from Cicada Books." -- Paper Ren
---
---
About: Coffee House Press began as a small letterpress operation in 1972 and has grown into an internationally renowned nonprofit publisher of literary fiction, essay, poetry, and other work that doesn't fit neatly into genre categories. Located in Minneapolis, MN.

Book Rec: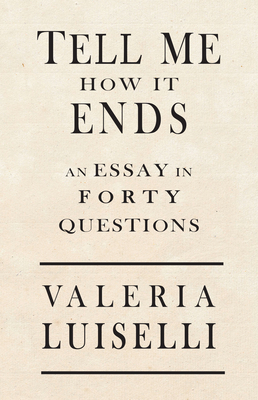 Tell Me How It Ends: An Essay in 40 Questions
by Valeria Luiselli, Jon Lee Anderson (Introduction by)
"The bureaucratic labyrinth of immigration, the dangers of searching for a better life, all of this and more is contained in this brief and profound work. Tell Me How It Ends is not just relevant, it's essential." -- Mark Haber, Brazos Bookstore
---
---
About: Sasquatch Books, along with their children's imprint, Little Bigfoot, publishes books by the most gifted writers, artists, chefs, naturalists, and thought leaders in the Pacific Northwest and on the West Coast. They create beautifully crafted books, journals, and stationery products. Their titles are distributed by Penguin Random House. Located in Seattle, WA.

Book Rec: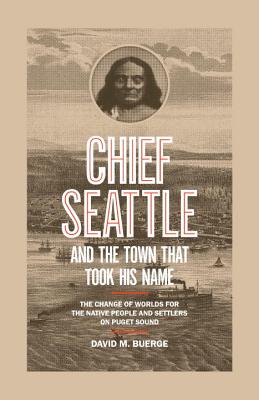 Chief Seattle and the Town That Took His Name: The Change of Worlds for the Native People and Settlers on Puget Sound
by David M. Buerge
"With this book Chief Seattle gets maybe his first shot at a full and fair examination of his legacy since the first white settlers showed up. That makes this a significant moment in Seattle history." — Seattle Review of Books
---
---
About: Soft Skull Press is an independent publisher of books that engage art, culture, and current events in new and radical ways. They publish every genre and strive for their books to offer a refuge from, an alternative to, and an argument against mainstream culture and mainstream thinking. Located in New York City, NY

Book Rec: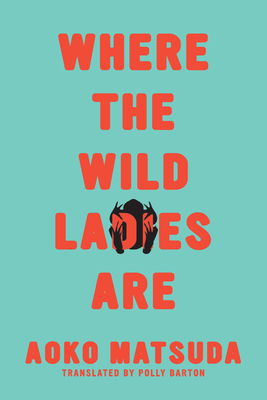 Where the Wild Ladies Are
by By Aoko Matsuda, Polly Barton (Translator)
"A collection of traditional Japanese myths molded to fit contemporary times leads to the following: an incense company that brings lovers and pets back from the dead, fishing for skeletons and potential ghost girlfriends from the Edo period, very pushy but top performing door-to-door saleswomen, and a tree that requests you to stop bringing your hungry children over for blessings because her burrs are not what you think they are and you are making the tree uncomfortable." — Sarah C.
---
---
About: For over 40 years, Fantagraphics has published the very best comics and graphic novels that the medium has to offer. They honor the rich history of comics while providing a platform for bold new stories, styles, and perspectives that push the boundaries of the medium. Located in Seattle, WA.

Book Rec: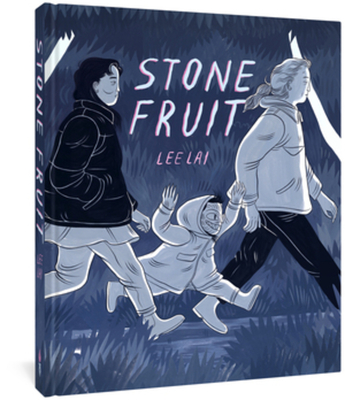 Stone Fruit
by Lee Lai
"Lai tells her story with control and authority and it's impossible not to admire the way she has made a dextrous narrative out of so much taciturnity and mossy sadness." — The Guardian
Make sure to follow us on Instagram, Twitter, and Facebook for more recommendations!