Submitted by
Erin
on January 16, 2018 - 7:28pm
I've been running Grown-Up Storytime at our Ravenna store for a little over three years. The concept is simple, I read to you, and you sit back and relax with your beer or your wine or your cup of hot tea, and you listen. It was born out of a particularly slow day at the store that found me and a coworker reading to each other. We realized how much we missed this simple act; reading aloud, and being read to. After we clocked out that day, we continued at her house. Reading to each other on her porch in the late summer sun, until it was too dark to see the words on the page. We enjoyed it so much we brought it to the bookstore as a regular event figuring that if we liked it as much as we did, there must be an audience out there somewhere.
And there seems to be. Some months our little reading room is packed and we have to bring in extra chairs, and other months, especially in summer, it's just a small group of maybe four or five. There are a few regulars, but almost always new faces each month. It's my baby. I love doing it. And not just the reading out loud part, but selecting the readings as well. I try to pick a new theme each month, and I read different sorts of things. Essays, poetry, pieces from novels, even children's books all somehow connected. This past Monday, a listener asked if there was a place she could find the readings, and well, there isn't. Until now.
Here is your official introduction to our newest blog feature: What I Read To You Last Night
January 2018 Grown-Up Storytime : Revolution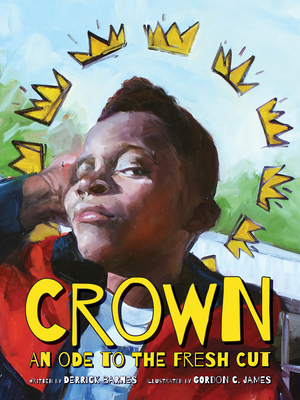 Being the start of a new year, my mind naturally turns toward resolutions. And that's what I was planning on reading until I saw Oprah at the Golden Globe awards. Her words, no matter what your politics or her politics for that matter, stir up something. And it smells like revolution. So that's where my theme came from. Revolution is about change. And for me, as with anything change begins with reading. And changing what you read can start a revolution. Here's my reading list in the order I read them:
80 Books No Woman Should Read. Orginally published on Literary Hub a couple years ago, this essay contains the perfect response to people who ask me why I won't read Norman Mailer or William S. Burroughs; "because there are so many writers we can read who didn't stab or shoot their wives."
Crown : An Ode to the Fresh Cut by Derrick Barnes, illustrated by Gordon C. James. This is a beautiful, book about a young boy going to the barbershop. The text reads with the rythym of a song. The sentiment, the art, and the words, all perfect. As a bookseller I am often asked to help someone find a book for a baby shower, or a grandchild, or some other small human. And usually the search is for an old favorite or a classic. I understand the impulse, but there are sooooo many great children's books out there, new books from voices you've never heard before. When you start reading outside your comfort zone, you expand your world, why not help a kid get an early start? So next time you're buying a book for a kid, I urge you to find something totally new.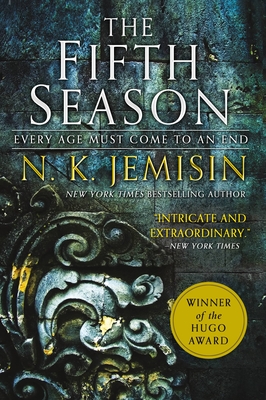 No, #MeToo is Not a Witch Hunt by David M. Perry. Originally posted on Pacific Standard. This one is all about the power of metaphors, and why some people need to change the way they use them.
And speaking of metaphors, storytime wrapped up with the prologue to N.K. Jemisin's The Fifth Season, the first book in a trilogy about a society struggling with a violently changing landscape, racial oppression, social upheaval, and the drive to survive at all costs. Sound familiar?
Now you can host your own revolution-themed Grown-Up Storytime. Our Grown-Up Storytime happens the third Monday of every month. Out next meeting will be February 19th at 7:00 PM. Meet in the pub at Ravenna Third Place Books. Hope to see you there!